314 W. 11th Street
New York, NY 10014
(212) 620-0393

A quaint little gastropub feels very much like a neighborhood bar The Spotted Pig looks nothing like a typical Michelin Starred restaurant. In reality, it is one of the hardest places to get a table as it is extremely tiny and doesn't take reservations. Looking at the dinner menu I was quite intrigued but the timing didn't work out so I decided to stop by for lunch instead. The restaurant has its namesake pig hanging above the door the ground floor has a bar and some tables. The main dining room is upstairs and interestingly is also equipped with a bar.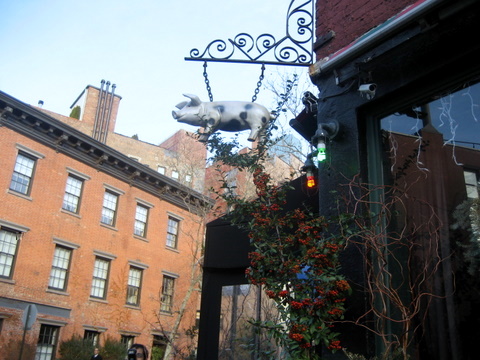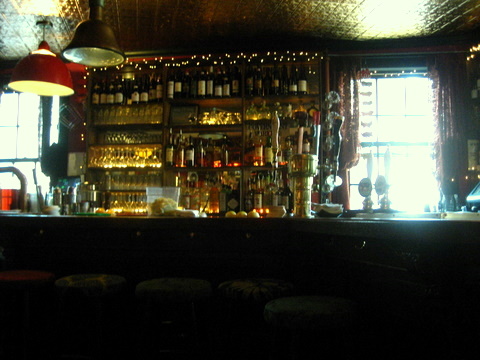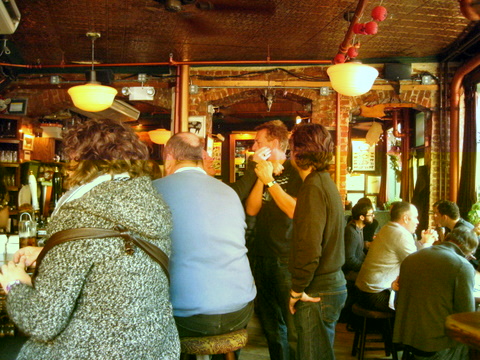 Six Points Brownstone
The beer had a deep rich flavor with notes of dark roast coffee on the attack and a long lingering bitterness on the finish.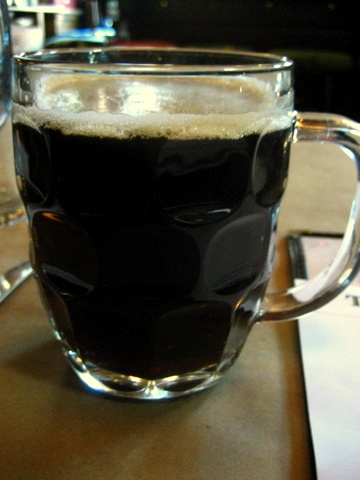 Beau Soleil Oysters - with Mignonette
The oysters were quite small and delicate with a much less brine than I am used to instead there was almost a faint metallic flavor although this was countered nicely by the mignonette. These were leaner than oysters I have had in the past and the oyster had a delicate complexity to it.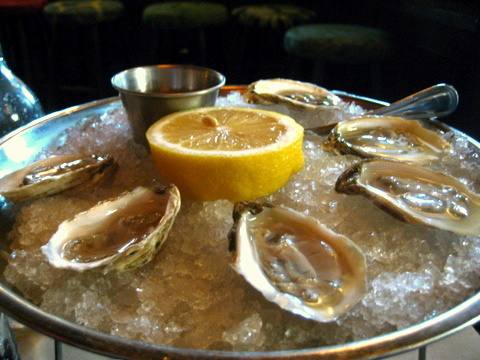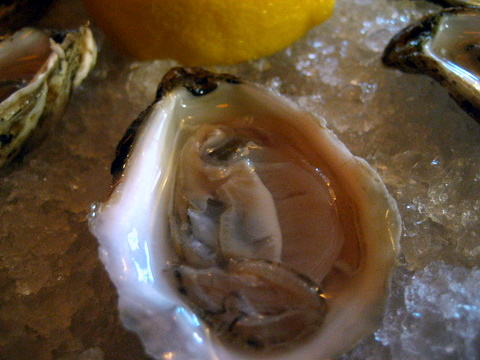 Cubano Sandwich - with Baby Lettuces (allow 15 minutes for preparation)
The Cubano came stuffed with melted cheese roasted pork and salami. The bread had a hard crunchy crust and a soft fluffy interior. I thought the cheese and meats were a touch monolithic and a bit simplistic but the addition of the baby lettuce and vinaigrette added a nice tart twist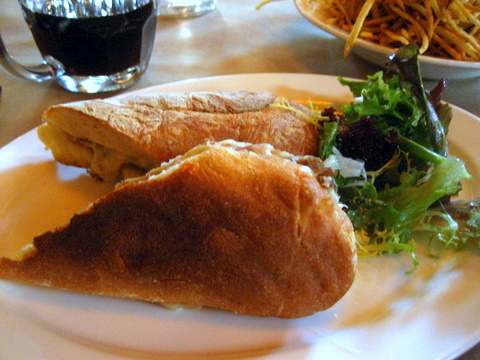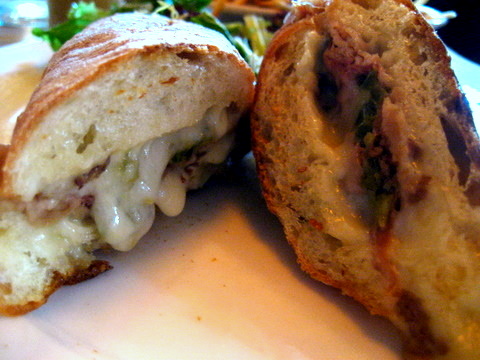 Shoestring Fries - with Garlic Chips and Rosemary
The thin cut of the fries allowed them to absorb the flavors of the accompaning ingredients adding wonderful layers to a normally simple side.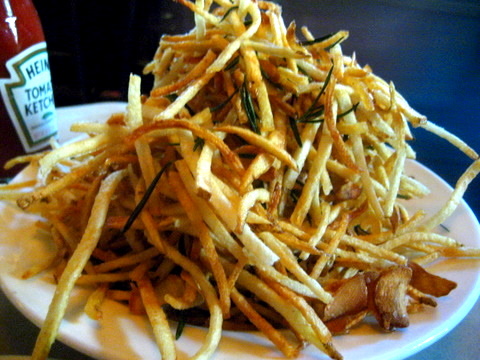 The food at The Spotted Pig was very well done. I didn't care much for the Cubano but I did enjoy the oysters and the fries. The food at lunch seems more like upscale pub fare and seems to lack some of the innovation of their dinner offerings. In all fairness, I will reserve judgement until I have the opportunity to try the dinner menu.