1213 U St NW
Washington, DC 20009
(202) 667-0909

I first learned about Ben's Chili Bowl, arguably DC's most iconic restaurant, from Anne Marler of Komi. She noted that DC didn't have many signature dishes despite being a relatively large city, the only thing that came to mind was the half-smoke; a half-beef, half-pork sausage that, as the name suggests, is frequently smoked. The origin of the half-smoke can be traced to Briggs and Co which started selling the sausages in 1950.

Of the many restaurants and carts that serve the local delicacy, Ben's is the most famous. The restaurant was founded on August 22, 1958, by Ben Ali, a Trinidadian immigrant and his wife Virginia Rollins. When the restaurant first opened, DC was still officially segregated and the restaurant quickly became popular with local residents. Ben's fortunes have waxed and waned with time, declining after the 1968 riots before picking up again during the early 1990s. Today the restaurant is run by Ben's sons, Kamal and Nizam who also opened a more formal restaurant next door aptly named Ben's Next Door.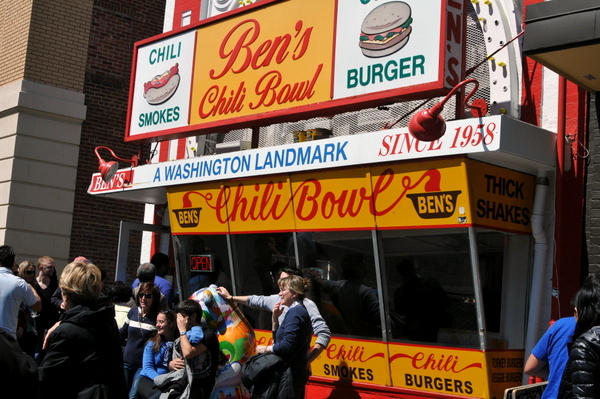 Ben's Original Chili Half-Smoke
Naturally this was a must order when visiting Bens. The Half-Smoke is grilled and served on a steamed bun then topped with mustard onion and, of course, Ben's famous chili sauce. The combination of pork and beef gives the sausage a texture that feels dense but supply pliant as well. The flavor is an equally exhilarating, nuanced layers of meat tied together with a lingering trace of smoke. The chili finishes things off with a heady richness and a sharp spicy kick.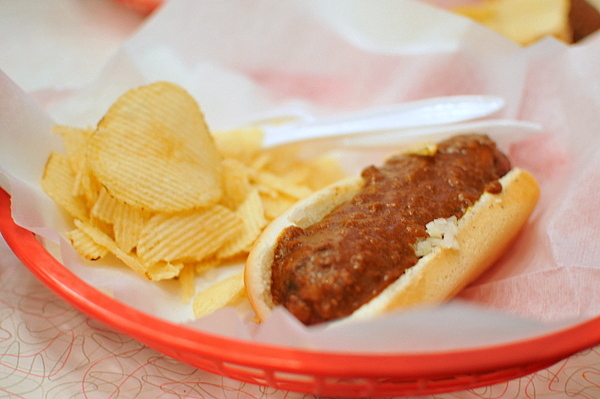 Ben's Famous Chili Dog (Jumbo Beef Dog)
Though a passable chili dog, this couldn't hold a candle to the previous one with both the flavor and texture falling flat in comparison to the Half-Smoke.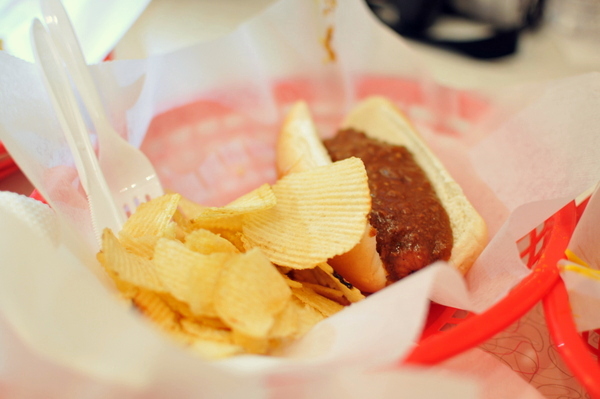 Chili-Cheese Fries (The Works)
Despite being dubbed "The Works" This was a pretty bare bones chili-cheese fries. Again I enjoyed the way the chili's heat played with the crisp fries and gooey cheese.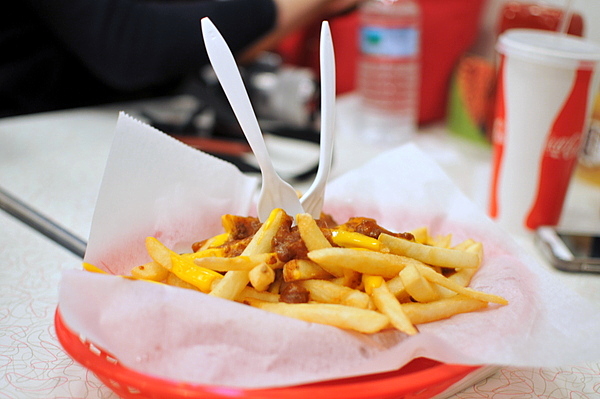 The food at Ben's is enjoyable but certainly nothing ground breaking. Most restaurants wouldn't warrant the 45 minute wait, but Ben's Chili Bowl is as much a DC landmark as the National Mall or the innumerable museums that dot the city.