2300 Wilson Boulevard
Arlington, VA
(703) 841-7297

Thanks to President Obama's patronage, Ray's Hell Burger has achieved national prominence, but before there was Ray's Hell Burger there was Ray's the Steaks. Founded by restauranteur Michael Landrum in 2002, Ray's the Steaks made a name for itself by selling distinctive cuts of beef half the price of other upscale steakhouses and pairing the quality meat with equally impressive wines. Building off his initial success, Landrum moved from his original spot (which now houses Ray's Hell Burger) and opened three more steak houses in addition to his two new burger joints.

SNACKS
As soon as we sat down we were brought some bread and cashews to munch on while we perused the menu. Both ended up being quite tasty, the bread was warm and soft with a salty herb butter while the nuts had a spicy kick to them.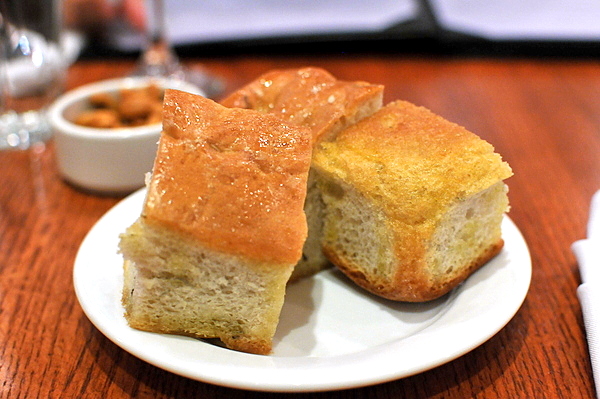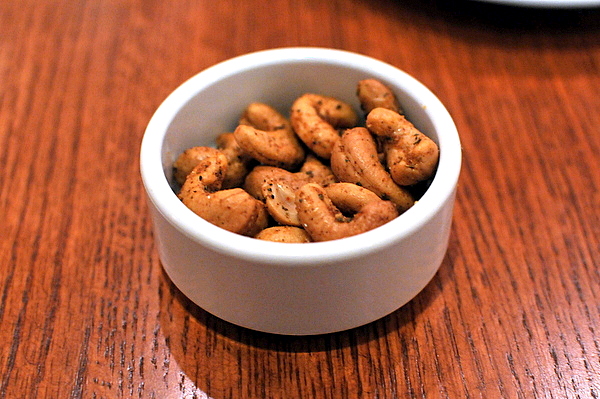 JUMBO SEA SCALLOPS - Bacon-Wrapped
In my mind, bacon-wrapped scallops is just a way of masking poor quality seafood with the intense flavor of bacon. That might very well be the case here but I still enjoyed the flavor of fat and smoke with the seductively slick texture of the scallops. A bit of jam adds just the right touch of sweetness while the shallot resonates with a sweet stinging bite of charred onion.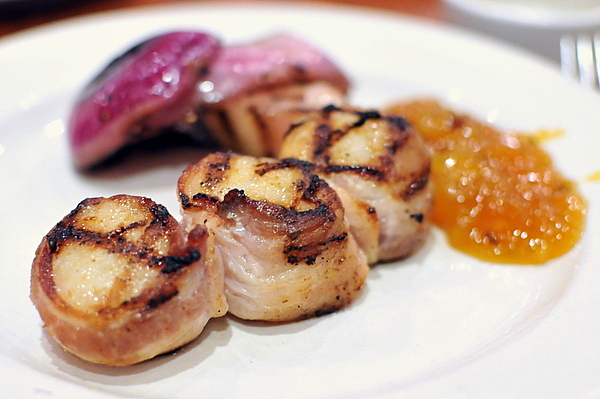 GIANT SCAMPI - Blackened
For our second appetizer we went with blackened shrimp scampi. Despite being a touch overcooked, the intoxicating combination of spice, garlic, and shallot more than made up for it.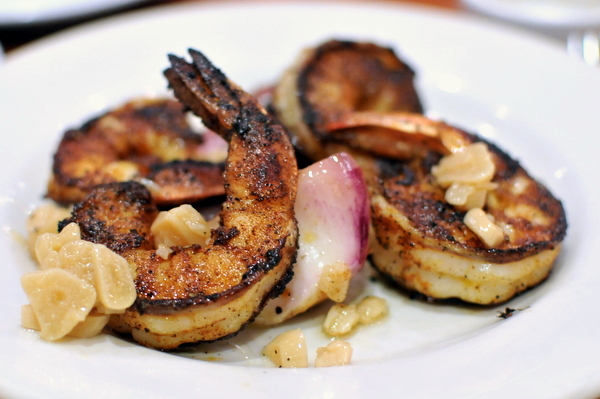 20-OUNCE NEW YORK STRIP - Rare or Medium Rare Only
Right when we sat down, our waiter told us they were sold out of the dry aged cuts for the night so I opted for the gargantuan New York instead. Served rare the center was still cold and the texture dense and lean but still quite tender. I typically enjoy my steak with salt and pepper, but a cut this thick needs a bit more seasoning.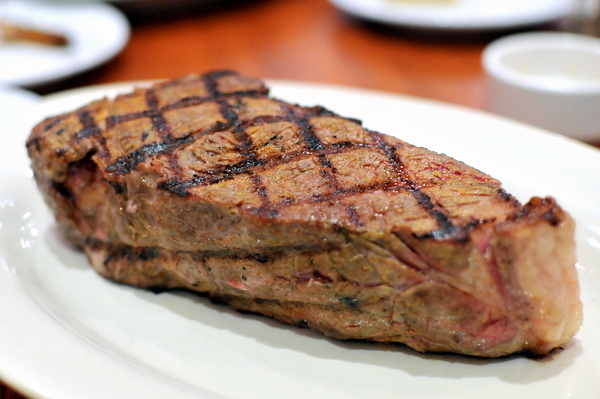 FILET MIGNON - With Cajun Spices , Topped With Garlic
My companion opted for the safe choice with a filet. The flavor was enjoyable enough, with the Cajun rub and garlic adding depth to the otherwise mild filet. Texturally the filet was a complete let down and not even as tender as my New York strip.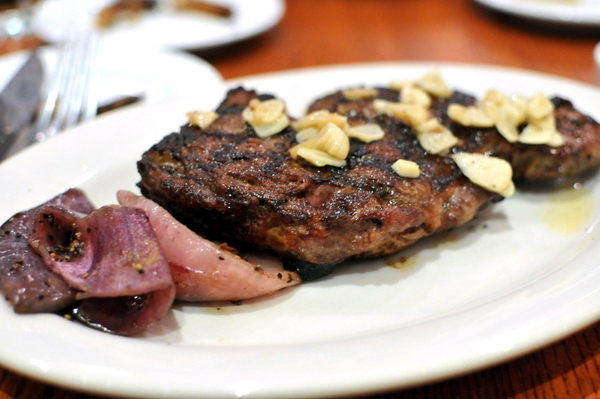 SIDES
Unlike most high-end steakhouses, entrees at Ray's always come with the classic steakhouse sides of mashed potatoes and creamed spinach. The potatos felt light and airy and came seasoned with generous amounts of butter and salt. The creamed spinach was also fairly prototypical but I've never really enjoyed the undercurrent of nutmeg used in the cream.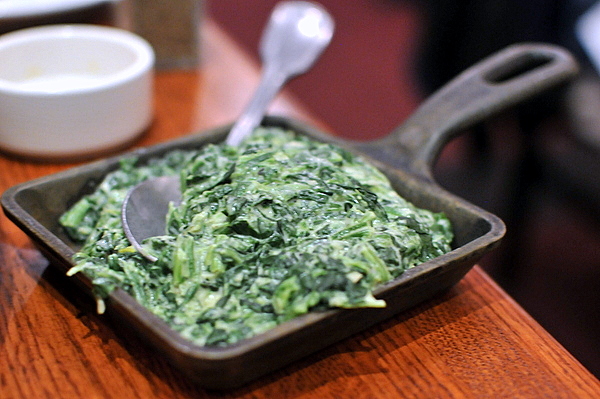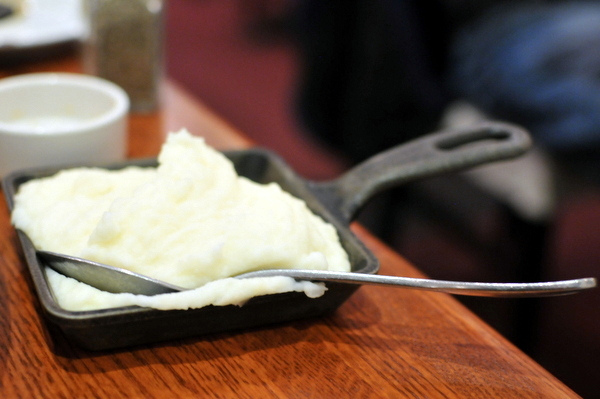 Where Ray's Hell is known for offering non-traditional burger toppings like Epoisses and foie gras, Ray's the Steaks is decidedly old fashioned. Aside from the Butcher Cuts, Ray's the Steaks delivers well-executed classic steakhouse fare at a price that can't be beat.