10509 Valley View St
Cypress, CA 90630
(714) 527-6090

Cafe Hiro is a quirky little eatery blends Japanese cooking with touches of French and Italian. The restaurant is always crowded and seems to have quite a loyal following. The food actually reminds me of several cafes I saw in Tokyo that basically serve Italian or French food but done for a Japanese palate.

Sea Bass Spring Roll - with mushrooms
A thick crunchy wrapper surrounds firm moist fish lightly seasoned and paired with mushrooms. I was very pleasantly surprised by this appetizer, the flavors and textures just worked very well, nothing overly complex, but very good in its simplicity.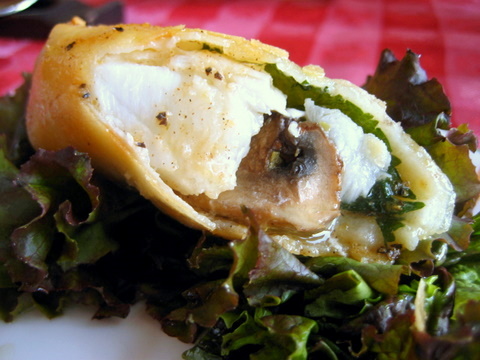 Uni Spaghetti - with toasted seaweed
One of our favorites, the briny uni flavors the spaghetti wonderfully. The warm chunks of uni are a bit firm and not quite as fresh as I would expect from a good sushi restaurant but it works very well here. The toasted seaweed complements the flavor of the uni very well; resulting in something similar to uni nigiri but with its own unique characteristics.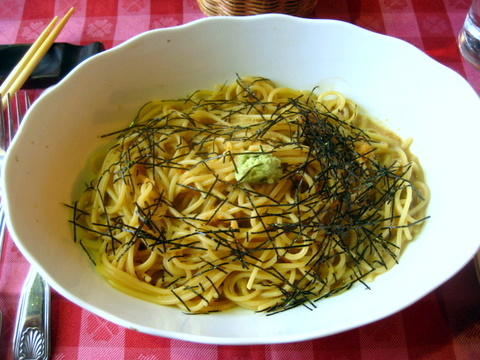 "Wagyu" Beef Curry
I was a bit surprised to find Wagyu beef at what amounts to a neighborhood eatery. I was a bit wary of ordering this and it turns out my instincts were right. Not to say the curry was bad, it was just very standard. The long slow braising left the meat so tender I could cut it with my fork, but almost any beef cooked long enough ends up like this. Ultimately there were many better choices this one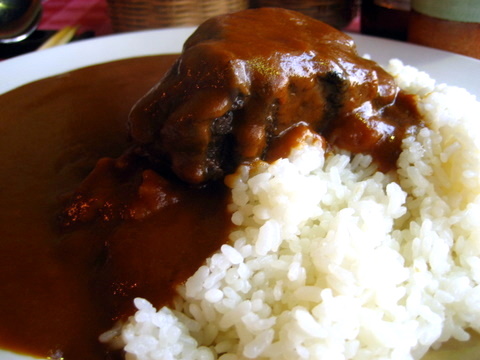 Panna Cotta - with fresh fruit
A softer panna cotta than I am used to but it seems to be the standard dessert here at Hiro. Very light in flavor the dessert has moderate richness and a soft creaminess that is very refreshing.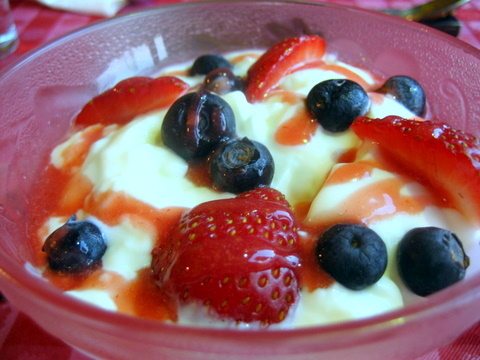 Chocolate Pot de Créme
The pot de créme was fairly good, nothing particularly impressive, the texture was a bit firm but it did have a surprisingly pure intense chocolate flavor.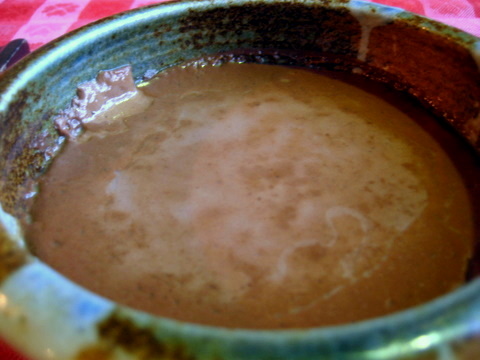 This trip wasn't quite as good as my first visit maybe because I branched out and tried to be daring, still it was very enjoyable. If you are looking for a simple and quick meal Cafe Hiro can be a tasty and enjoyable choice. Next time I'll have to ask about the 6 course tasting menu, a steal at $30.