2203 Cornell Road
Cleveland, OH 44106
(216) 791-6500

Baricelli Inn is one of the many restaurants located in Cleveland's Little Italy district. The restaurant specializes in "European and American" cuisine, which I interpreted as standard hotel fare. The restaurant is a block from my girlfriend's medical school but my natural prejudice against hotel food kept us from trying the place. We stopped in on a whim, needing a quick meal before a symphony at nearby Severance Hall.

Bread - EVOO
The restaurant serves their bread plain although there is a bottle of extra virgin olive oil for dipping. The bread wasn't anything to write home about but the EVOO had soft fruity and herbal elements which added some character to the bread.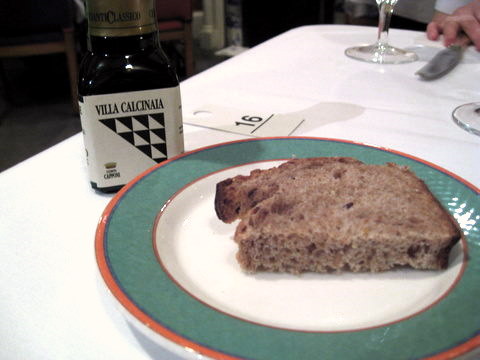 Arugula Salad - Blue Cheese, Seasonal Fruit, Toasted Walnuts, Balsamic
We started with a surprisingly good arugula salad with each ingredient adding the appropriate level of flavor and texture; very complex and well-balanced. I particularly enjoyed the bitter/savory/sweet interplay between the greens, fruit and cheese.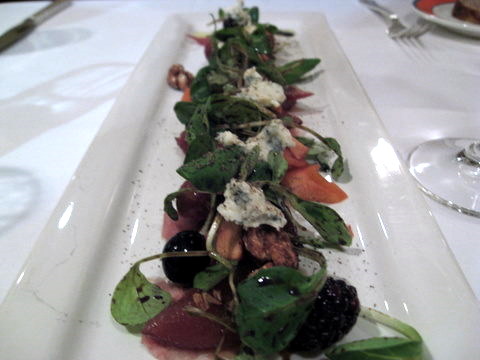 Skirt Steak - Green Beans, Mashed Potatoes
I don't typically order skirt steak because I find it a bit tough but this was surprisingly tender and offered all the full-bodied beef flavor the cut is known for. Served with snappy haricot vert and mashed potatoes, this dish was straightforward and satisfying.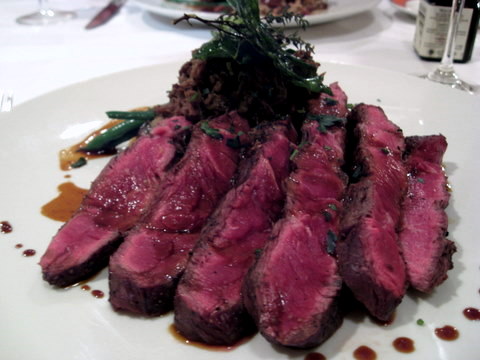 Triple Cream Cheese Plate
Baricelli Inn supposedly has an extensive cheese menus in Cleveland. The inn also boastsits own cheese production, making over 40 varieties. Given the restaurant's reputation, we decided to forgo dessert and try a sample of their cheeses. Given my predelection for soft creamy cheeses, I asked the kitchen to bring out three triple cream varieties. With over 75% butterfat, these cheeses tend to be extremely soft and rich. This ended up being a case of too much of a good thing. Even though all three cheeses were enjoyable they were so alike it was hard to pick out their individual charms.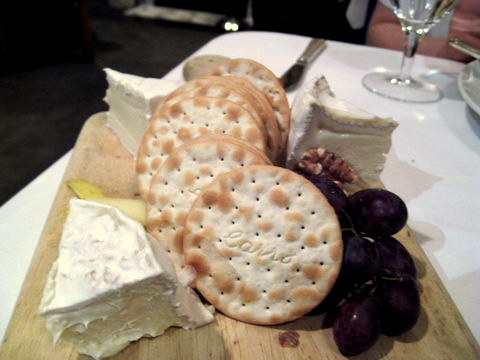 I must say I came away fairly pleased with Baricelli Inn. The restaurant doesn't take too many risks with its food but it does manage to deliver a good meal.