9575 West Pico Blvd
Los Angeles, CA 90035
(310) 277-0133

Picca has easily been one of LA's hottest restaurants since it opened five months ago. I was lucky enough to score a seat on opening night and the fifty course meal we had still stands as the most courses I've eaten in a single sitting. As full as I was I couldn't appreciate many of the later courses as much as I should have. I've been meaning to come back for some time now, both to see how the restaurant has fared and to enjoy the food in a much more leisurely setting.

ZARATE'S TOMAHAWK - rocoto infused mezcal, fresh lemon juice, agave nectar, fresh huacatay, cucumber foam, shaken
Despite my initial apprehension, I've become quite a fan of mezcal add in the cucumber and there was no way I could pass this up. The drink leads off with a thick texture and sweetness from the foam that fades quickly leading to the petrol woody character of the mezcal.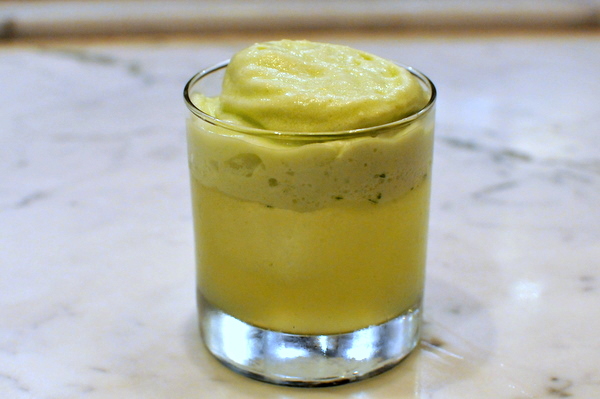 PHIL COLLINS - blanco tequila, dry vermouth, aperol, lemon, peychaud bitters, shaken topped with soda water
The Phil Collins is one of the stronger cocktails I've had, vinous with a bitter alcoholic burn that belies its innocuous pink color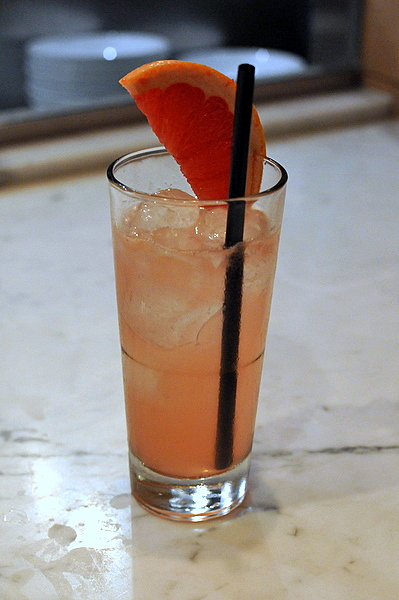 chicharron de costillas - crispy pork ribs crostini, sweet potato puree, feta cheese sauce, salsa criolla
This was one of my favorites the previous time around and with fewer courses I was able to better appreciate the interaction between the richness of the chicharron with the pungent tang of the cheese and the fresh bite of the criolla.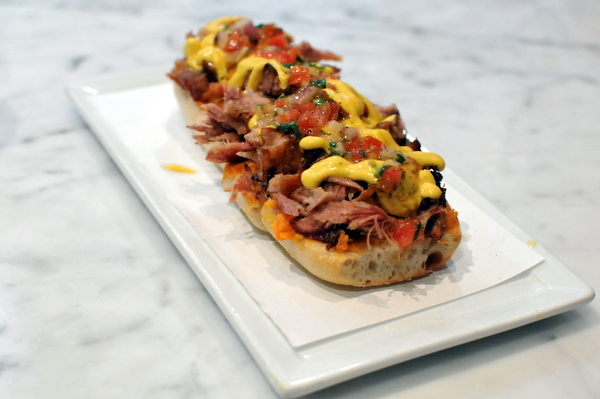 albacore ceviche - ponzu leche de tigre, japanese cucumber
The albacore ceviche was one of the evening's specials. Definitely more Japanese in flavor, the leche de tigre is markedly softer and less astringent than that of Picca's other ceviches. The fish itself is lightly seared giving it a deeper flavor that further balanced the acidity of the marinade.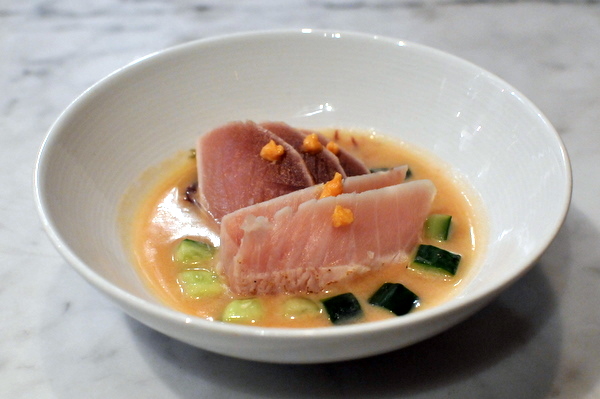 tiradito - scallop, sea urchin
Another of the day's specials, the combination of raw scallop and uni sounded too good to pass up. The fresh shellfish was easily good enough to stand on its own, but in true Peruvian fashion came coated in a piquant sauce.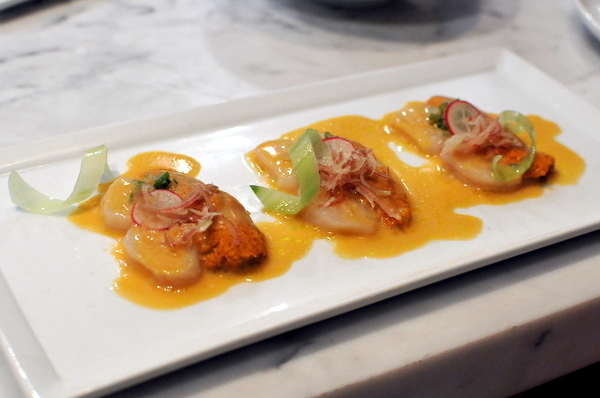 anticucho beef filet - sea urchin butter, garlic chip
It was a treat to sit at the bar and watch Ricardo cook this up right in front of us. Despite being a fairly thin cut, the meat is tender with a pleasing umami succulence from the butter. The smattering of greens gives a subtle bitter contrast to the smoky richness of the meat.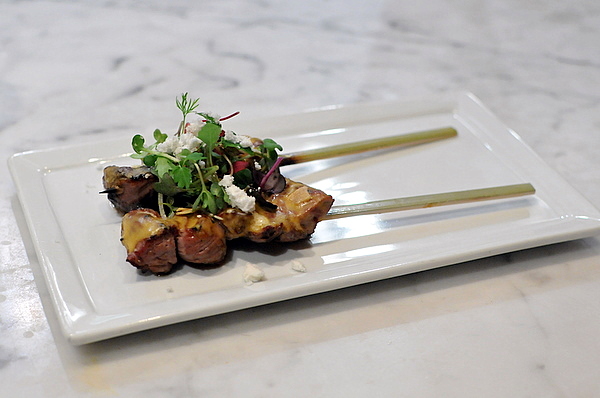 PISCO SOUR - pisco, fresh lemon and lime juice, sugar, cassia scented egg white, shake like a polaroid picture, angostura bitters
I wouldn't normally opt for such a basic cocktail, but I needed something to remind myself what the drink was supposed to taste like after the horrific version I ordered at the W Hotel. This was just what I expected thick and foamy with a lightly tart sweetness, very satisfying and easy drinking.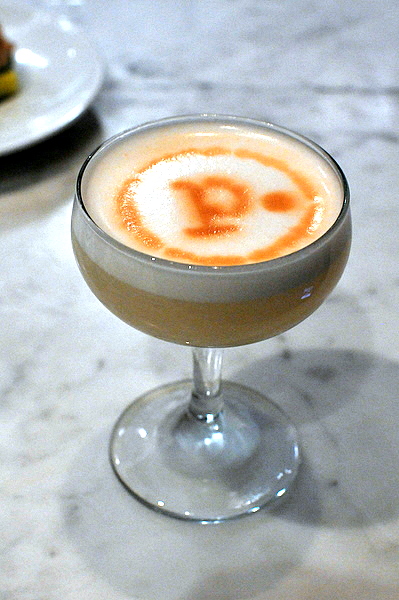 SLUMDOG CHAMILLIONAIRE (aka JONESTOWN SOUR) - quebranta pisco, red grape cardamon black pepper coulis, fresh lemon juice, evaporated cane sugar
Despite the charming, name I didn't care for the cocktail on account of the coulis, the mixture of cardamom and grape giving the drink a disconcerting cloying spice.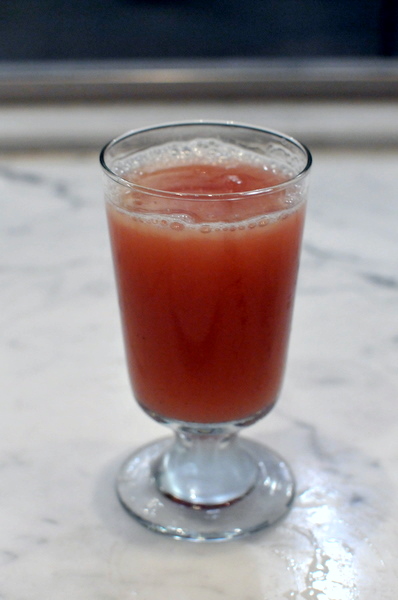 causa spicy yellowtail - spicy mayo, green onions, wasabi tobiko
Part of me feels guilty ordering spicy yellowtail, but I quite enjoyed the combination of creamy mayo, tangy potato, and oily fish.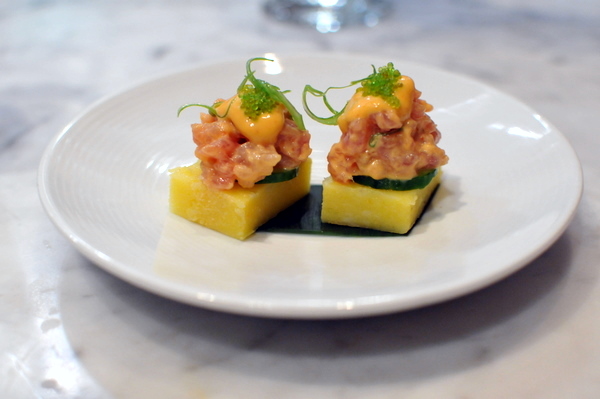 causa albacore - garlic chip, ceviche sauce
Last time around this was the best of the causa, thanks to its deep char. While I still enjoyed this preparation, the combination of tuna and potato tasted more conventional, like a tuna salad but with a Southwestern flair thanks to the spicy ceviche sauce.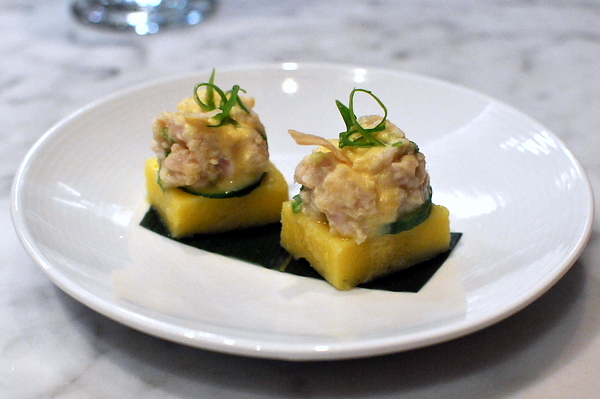 oysters a la chalaca - pan fried oysters, cherry tomatoes sarsa
Though I normally prefer my oysters raw, these are easily my favorite cooked preparation. Wrapped under the deliciously crispy exterior is a creamy core that retains some of the bivalve's characteristic flavor albeit drastically tempered. The result is a sapid crunch that reminds me more of a chicken nugget than an oyster.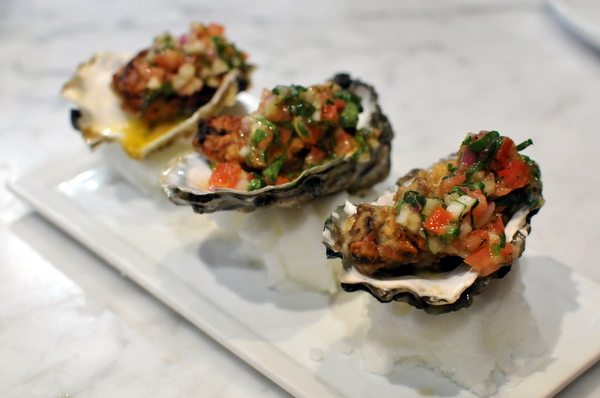 arroz con erizo - peruvian paella, mixed seafood, sea urchin sauce
I should have ordered more of the heaver courses as I was too full to appreciate them properly the last time around. The flavor of the rice bears a distinct woodiness mixed with the sweet brine of the seafood as well as a forceful peppery bite.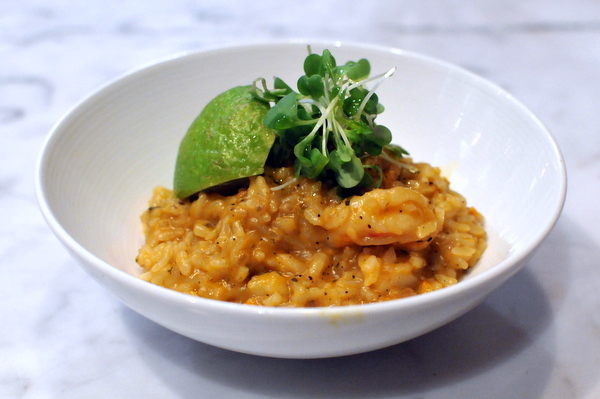 tres leches cake
The last time I had this there were too many distractions. This time around the cake, in all its cinnamon-y sweet airy goodness is the star. Interestingly the jammy raspberry base I found overwhelming the last time around was much more enjoyable with this simpler iteration.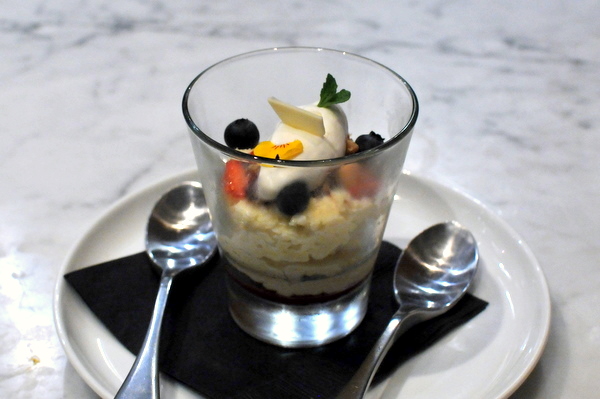 My first experience at Picca remains one of the best restaurant openings I've ever attended. Happily, not much has changed; while there were some new menu items and some dishes have been polished, the food was just as soulful and delicious as I remember.