Cafe Tandoor
2096 South Taylor Rd.
Cleveland Heights, OH 44118

Interestingly enough of all the restaurants I have been to in Cleveland this may be the one I have frequented most. Intuitively, Cleveland does not come to mind as a center of Indian cuisine but Cafe Tandoor tends to be a reliable standby for me and my girlfriend.

Bombay Fish Curry - Farm-raised catfish simmered with garlic, ginger, lemon and spices in a tomato-based sauce
I typically shy away from fish at Indian restaurants in favor of chicken and lamb so this was a new experience for me. I thought the sauce was a bit too tart with the lemon and tomato and could have used some honey or other sweetener to balance the flavors. The catfish had a slighly earthy flavor suggesting it wasn't too fresh.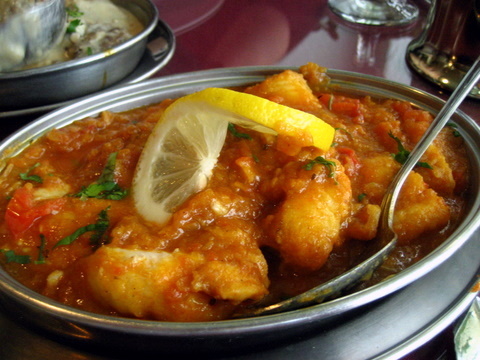 Lamb Shahi Korma - Tender lamb simmered in a mild cashew cream sauce
This was surprisingly good. I typically find Korma a bit too sweet but this was much more neutral. The creaminess of the sauce went well with the lamb, masking the gaminess and adding a nuttiness that I really enjoy.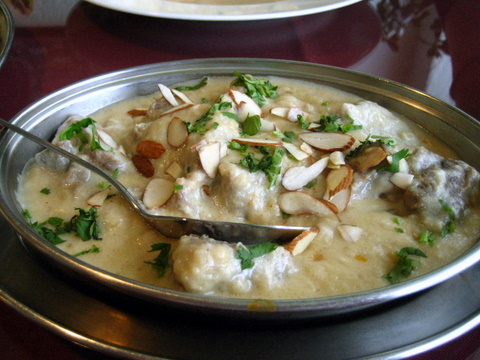 Tandoori Roti & Garlic Nan - Round, flat, unleavened whole wheat bread & Nan topped with garlic and butter
I thought both breads were quite good. I tend to prefer the garlic and butter on the Nan to the more bland Roti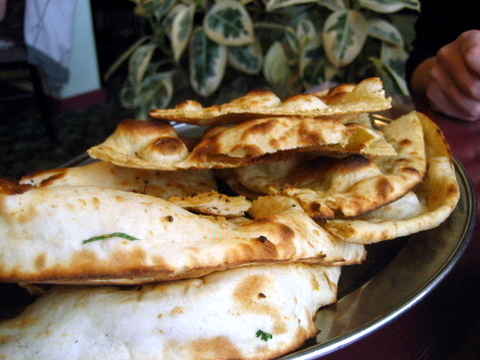 Whenever I am in Cleveland and I have a craving for Indian food this tends to be a reliable fix. Overall the restaurant serves generally solid Americanized Indian food that is mild enough for conservative palettes.