730 N Rush St
Chicago, IL 60611
312-951-0747

Honestly, what kind of foodie trip to Chicago would be complete without a Chicago deep-dish pizza? Last time I was here I tried the supreme at Pizzeria Uno birthplace of the deep dish. This time I figured why not go with the chain that popularized it so we stopped by for lunch right before driving back to Cleveland.

I was going to order a special pizza but I didn't want to wait 30 minutes so I went with a personal sausage pizza instead. The pizza was interesting, putting the sauce on top of the meat and cheese. Underneath the sauce was a thick layer of melty stringy cheese with bites of sausage spaced throughout. The crust was thick and crumbly with a toasty flavor very similar to a pie crust.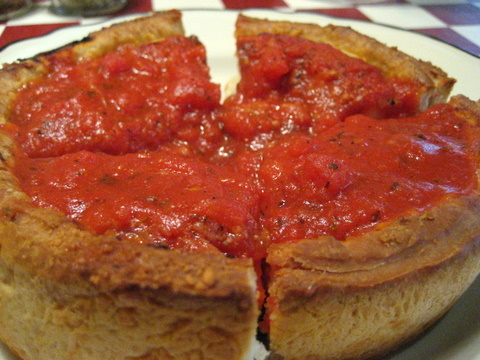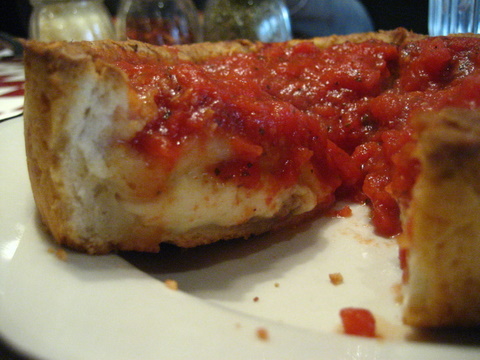 I actually preferred the pizza at Giordano's, the tomato sauce was more apparent than at Uno and I appreciated the simple combination of cheese and sausage more than the mix of toppings at Uno. In addition Giordano's doesn't have the horrendous wait that Uno does. Next time I am in the mood for deep dish I'll know where to go.