Daikokuya @ Marukai Market
2975 Harbor Blvd., Suite 5
Costa Mesa, CA 92626

The original Daikokuya was my favorite ramen place. My two chief complaints were the 35 minute drive and the perpetual wait, both of which are solved by their new location in Costa Mesa. My first visit was about a week after it opened.

I got a ramen combo which consists of ramen, gyoza and a small salad. The ramen was as expected firm noodles, rich flavorful broth, tender fatty chashu and a perfectly cooked egg with a slightly liquid center.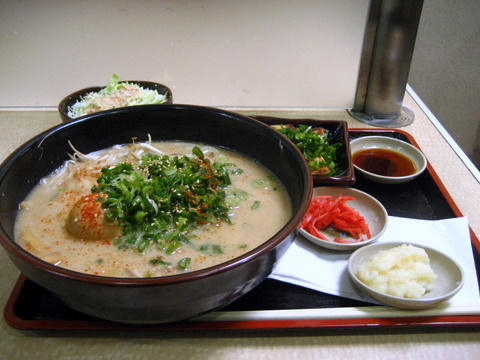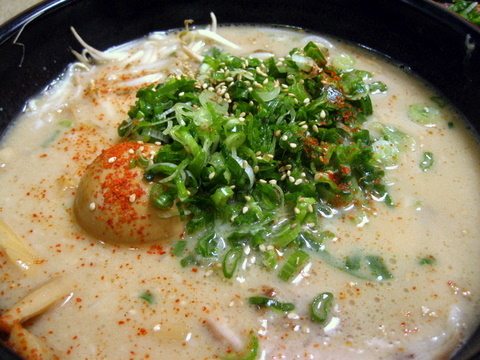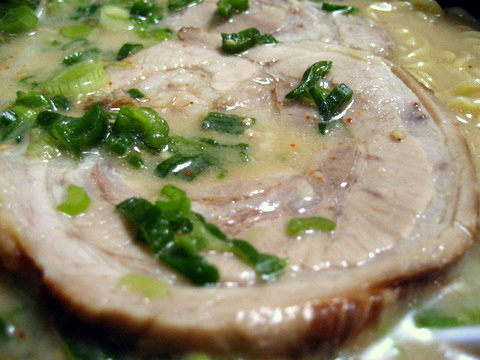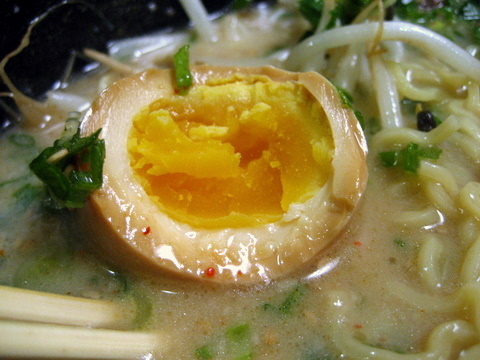 The gyoza were fairly forgettable but the crisp and cold salad had a slight bitterness that was balanced by the sweet dressing. The temperature and texture contrasts of the salad were a wonderful foil for the ramen. Similarly the restaurant offers free iced tea with a hint of barley. The herbal bitterness providing a palette cleanser in between bites of ramen.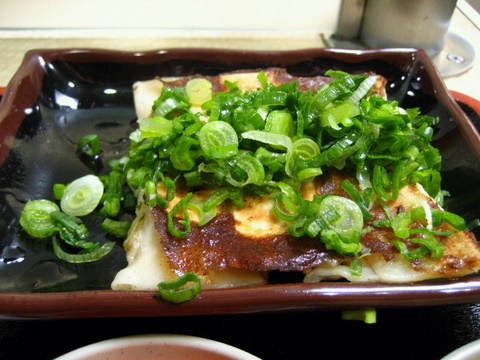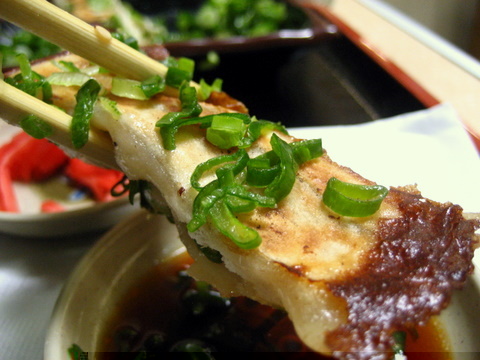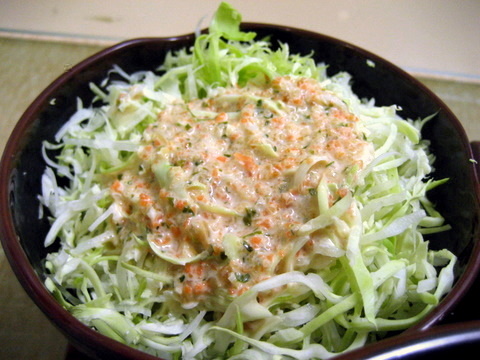 For dessert I had a Beard Papas Cookie Crunch Cream Puff with vanilla filling. The outside is a bit more spongy than most cream puffs and they stuff the inside with copious amounts of slightly sweet very smooth cream. A friend of mine likened the filling to vanilla ice cream.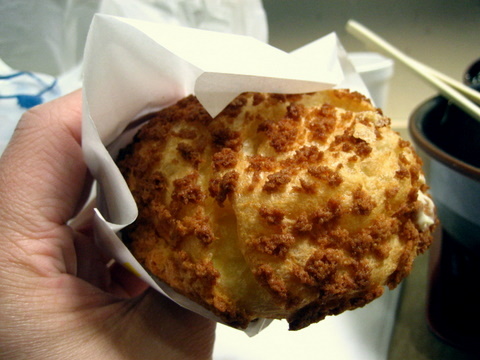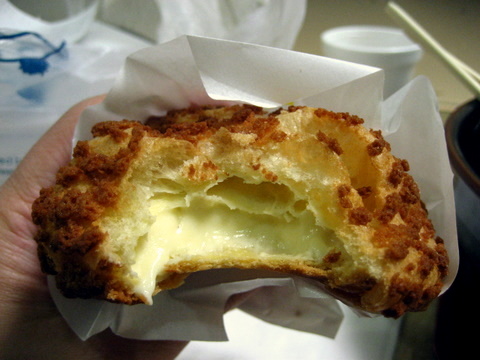 The ramen wasn't quite up to the standards of the original store. The experience is a bit off and not having the accompaniments at the table is a bit annoying. Still the convenience and lack of a wait make up for the slight drop in quality.