24325 Cedar Road
Lyndhurst, OH 44124
(216) 297-9232

After tasting two of Cleveland's more upscale restaurants, we couldn't decide where to go and ended up slumming it at an Italian restaurant chain, Brio.

Bread
Both the loaf and the crisps were surprisingly good. The loaf was warm and soft, a bit thicker inside than I like but still fairly good especially with the lightly salted butter. I think I have a soft spot for crisps and these were particularly good, a hint of cheese and intense amounts of toasted sesame.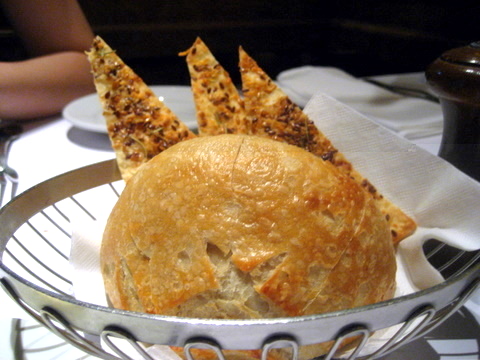 Mushroom Ravioli & Brown Butter - with Butternut Squash, Gorgonzola Dolce, Sage, and Truffle Oil
I figured we are at a chain restaurant go with something safe. That proved to be a good decision as the ravioli turned out much better than I expected. The ravioli had a smoky flavor enlivened by the truffle oil and set against a rich buttery backdrop. The squash proved to be a welcome surprise, with a delicate sweetness. A very well thought out dish and definitely better than what I expected.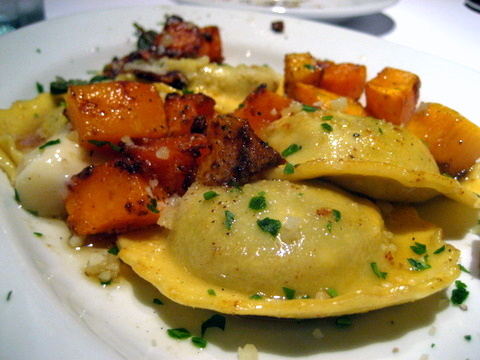 Shrimp and Lobster Garganelli Pasta - Shrimp and Lobster Tossed with Mushrooms, Green Onions, and a Spicy Lobster Butter Sauce
The shrimp actually had a good snap to it too bad it like everything else was smothered by the salty creamy sauce that pooled at the bottom of this dish. With good seafood it is important not to oversauce, let the natural flavors of the shellfish guide the dish. I got none of that here.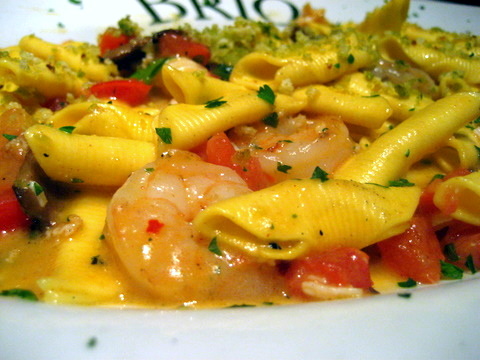 Lobster Risotto - Fresh Maine Lobster, Roasted Garlic Pesto, Asparagus, Leeks, Roma Tomatoes, and a Lemon Oil Drizzle
I should have remembered to stick with something safe. Risotto is so easy to ruin, definitely not a safe choice. The rice here was way overcooked no firmness at all just this crumbly pasty mess. To top it all off the ingredients came swimming in sauce this felt more like a stew than a risotto.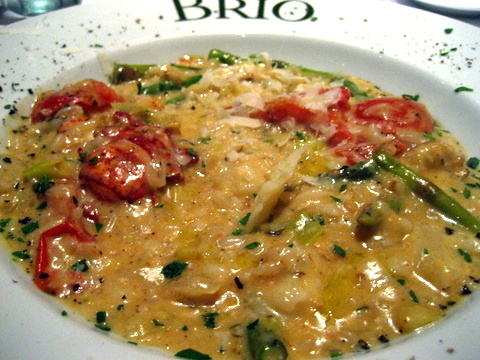 Aside from the ravioli, the food at Brio was about as good as I expected. Both the pasta and risotto sounded like they were fairly complex dishes but came with so much cream sauce that I couldn't taste anything. I used to think Italian food was all pasta and sauce, with no subtlety or elegance, unfortunately that happened to be the case with the pasta at Brio.