8683 Irvine Center Dr
Irvine, CA 92618
(949) 341-0111

Fukada used to be my regular lunch haunt when I worked in Laguna Hills, my friends and I came at least once a week. Over the years I have brought quite a few people here and all of them still come on their own from time to time.

The restaurant specializes in udon and soba but also have a variety of small dishes. The restaurant stresses the use of organic ingredients serving healthy foods. Simple and delicious is the order of the day here.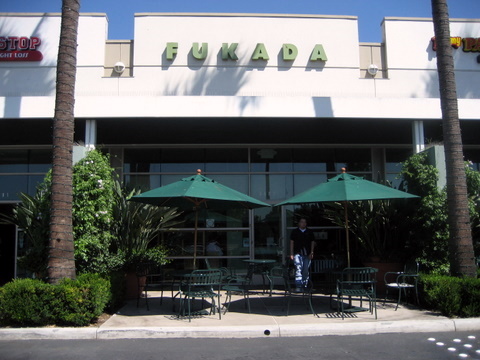 Hot Udon Tanuki - with Spicy Tuna Don
In over a dozen visits I think I have gotten some form of hot udon every time without fail. The broth is simple and satisfying. The noodles have this silky smooth texture and have this dense toothsome feel to them. Tanuki is bits of tempura batter deep fried which adds a rough sensation that contrasts nicely with the noodles. As if this bowl of sheer deliciousness isn't enough, lunch comes with a side. I typically choose the crunchy roll but I decided to try the spicy tuna bowl. Basically it amounts to a very large spicy tuna roll.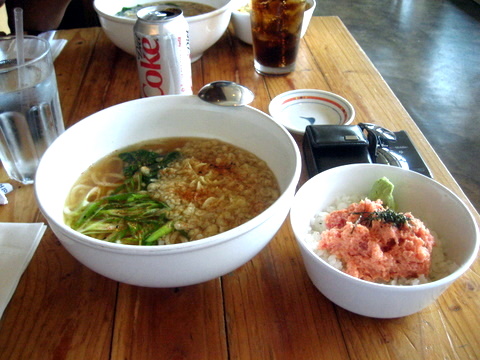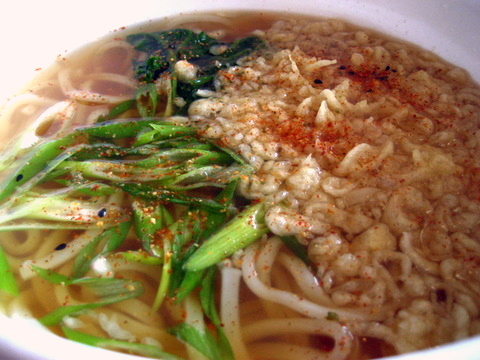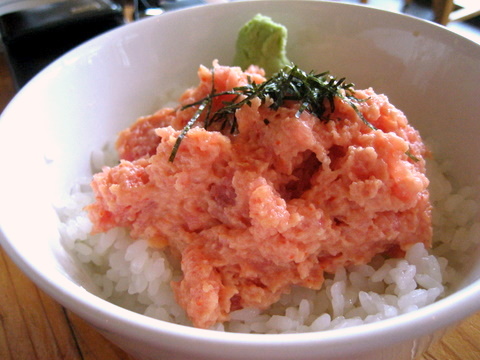 Chicken Kara-age
Fukada refers to their chicken as "cage free" which I assume is an alternative way of saying free range. At any rate it is nicely fried, minimal batter and very tender. Served with lemon juice and a sweet/spicy sauce this is a tasty little snack. Like an upscale Japanese popcorn chicken.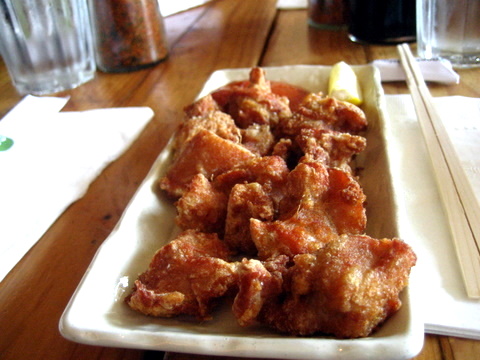 Salmon Belly
This is unlike any salmon belly I have had before. The skin wasn't very crispy and the fish oils weren't readily apparent. The fish was boiled so the texture wasn't even that impressive, overall a bit disappointing.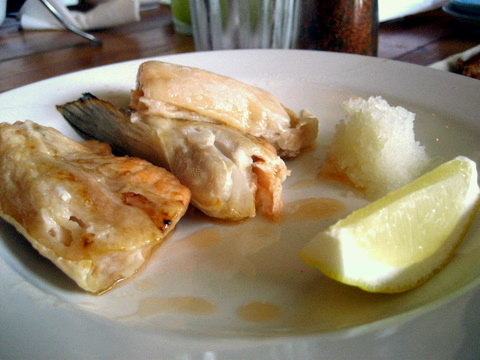 Coming here makes me wish I still worked in the area. The sides aren't anything to write home about but that's fine, I come for one reason, the Udon, and that is as good as I remember.