18798 Brookhurst St
Fountain Valley, CA 92708
(714)593.8393

It seems I have picked up a disturbing new craving from the secret beef restaurant, beef tongue. Even though it sounds disgusting I can't help but love the slick chewy texture and full-flavor. My friend suggested we try Tsuruhashi which would give me a chance to see if Totoraku's beef is really that good or if the exclusivity is coloring my judgement.

Tsuruhashi is located in a slightly less dingy strip mall and the interior is clean and well lit. Although the tables are a bit close together and it can get hot fast.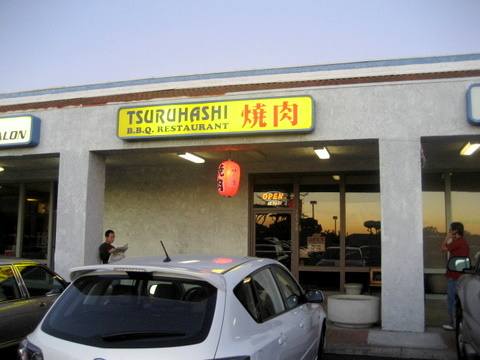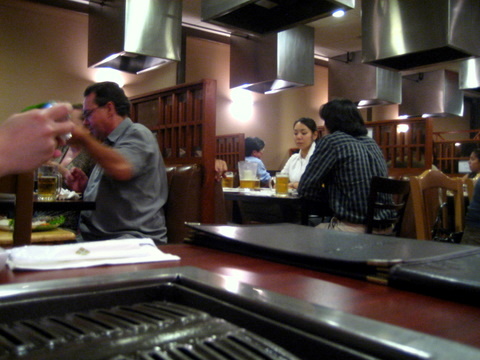 After a fifteen minute wait we were shown to our table in the back. Unlike Totoraku the grill is gas powered and built into the table. We were presented with two sauces, a soy vinegar blend and a sweet sauce that I believe was miso based. We were also given lemon juice for the beef tongue and sesame oil for the pork cheek. For the most part, the sauces were totally unnecessary, the natural flavors of the meats were quite delicious.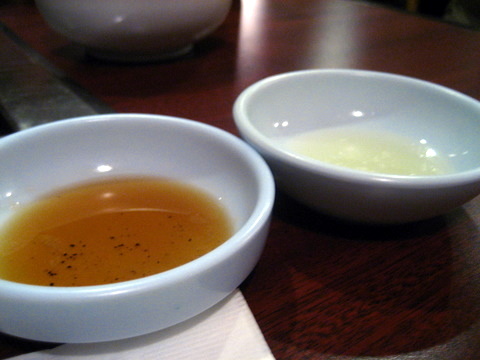 We started with two large Orion beers. I believe this is a rice beer, a bit different from the other Japanese beers, Orion is highly carbonated and has a faint aroma of rice. At the end of the meal I noticed Yebisu, probably my favorite Japanese beer, sitting in a cooler in the back. Oddly this beer is not on the menu. Yebisu does tend to be hard to find I have only had it at Sea Smoke and Sushi Zo in the US. Maybe they only serve it to those in the know.



Home-made Korean Radish Kimchi
I enjoy most pickled vegetables but was never a huge fan of Kimchi. Radish-based kimchi is the exception to this as I like the milder flavor and crunchy texture.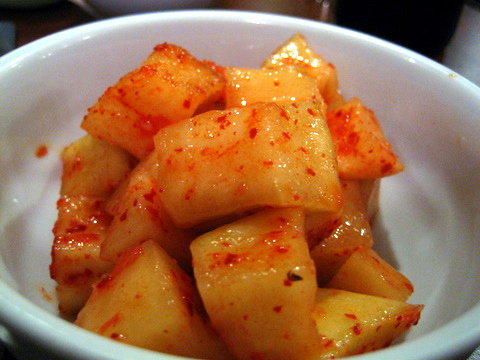 Berkshire Natural Pork Belly
Berkshire pork is supposed to be the "Kobe Beef" of pork so I was expecting this to be ridiculously tender and fatty like the Peking pork at Cafe Hiro. Flavor-wise this was on the money, but the texture was far tougher than I expected. The pork came with lettuce and sauce but that just detracted from the pork.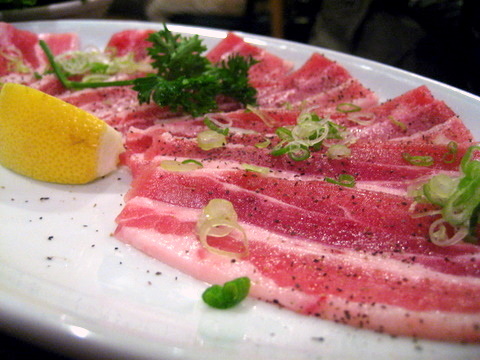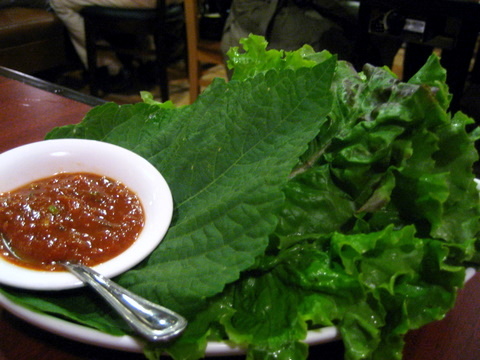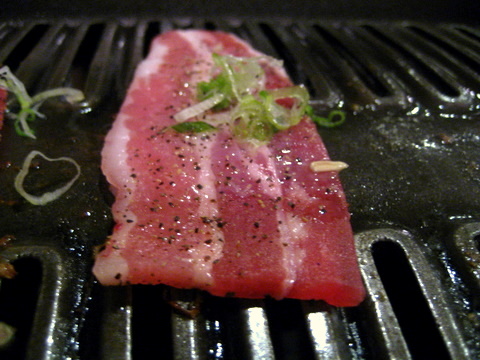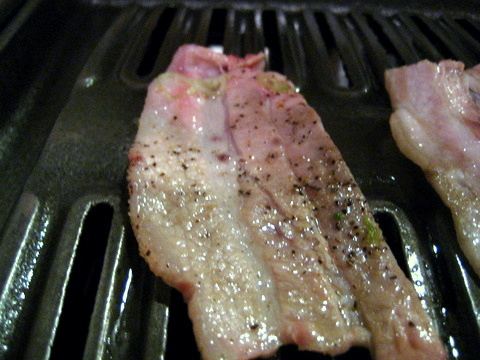 Salted Prime Fresh Tongue
This is what I came for chewy, fatty, strangely satisfying. The beef tongue was enhanced by the addition of pepper and lemon juice, the only meat to actually benefit from dipping in sauce.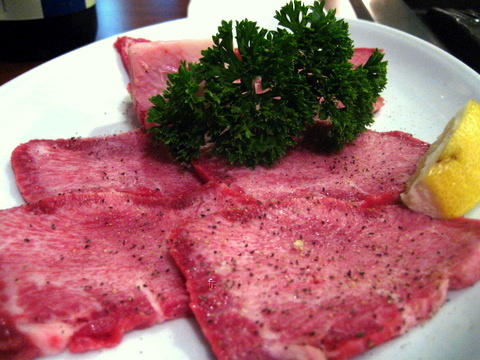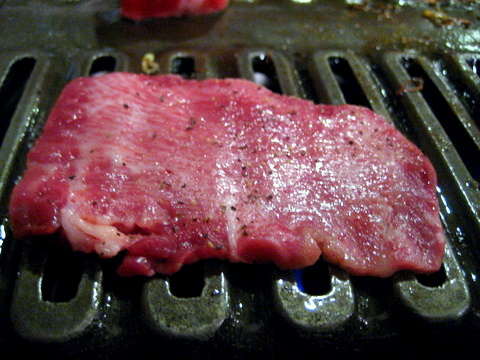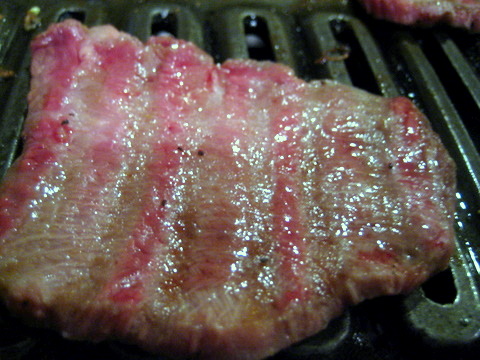 Berkshire Natural Pork Cheek
Again, letdown from the pork. It looked nicely marbled and I tend to think of cheek as one of the more tender parts of an animal, fish and beef come to mind. This was tough and lean not at all enjoyable.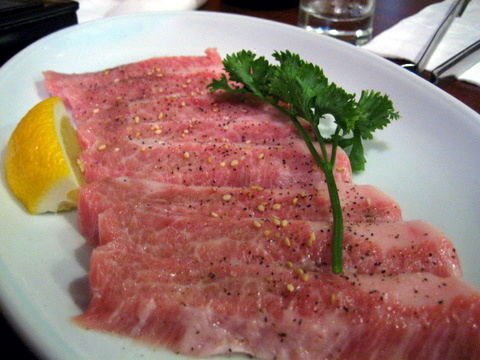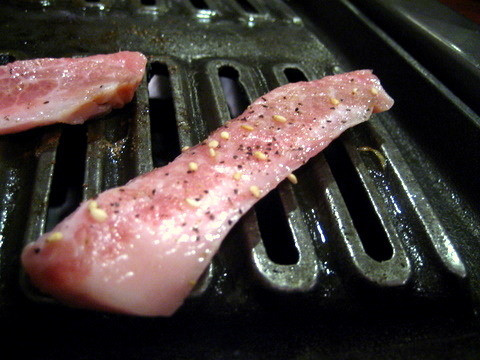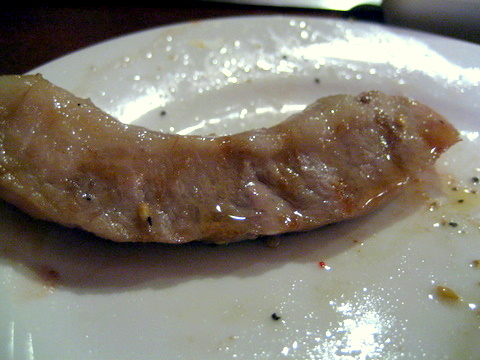 US Kobe Boneless Short Rib
Sadly of the 4 Kobe Beef plates we ordered this was one of the only ones they had left by the time we got in. Pure flavor, this was one of the most impressive meats of the night. So heavily marbled that the fat is still readily apparent even after cooking, this was a joy to eat.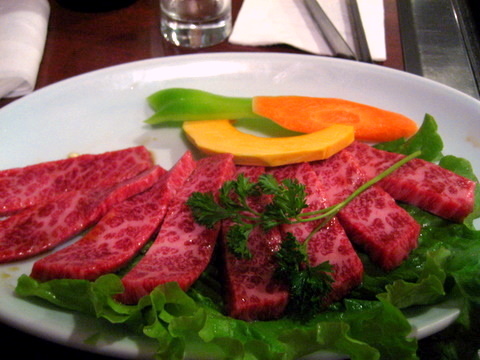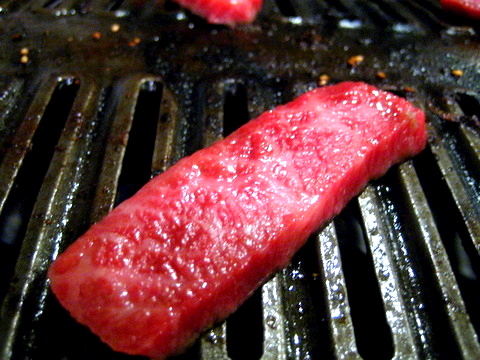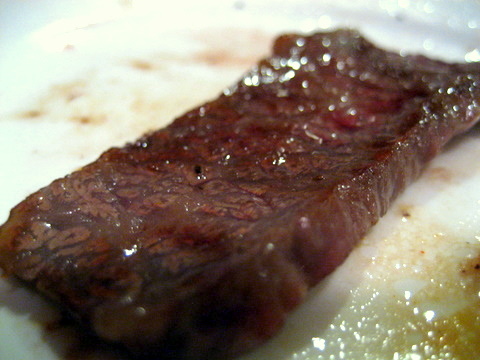 Seasoned Vegetables, Chopped Beef and Cooked Egg on Rice in a Hot Stone Pot - with Egg Soup
Bibimbap seems to be popular with just about everyone I know who has had it but I have never been a fan. The hot stone pot tends to overcook the rice and by the end there is this layer of dried out rice that I just don't care for. Aside from that, I enjoyed this bibimbap, the vegetables were slightly tangy and very appetizing. The soup was also a surprise, it looked like dirty water with an egg thrown in for good measure but had a very simple hearty taste.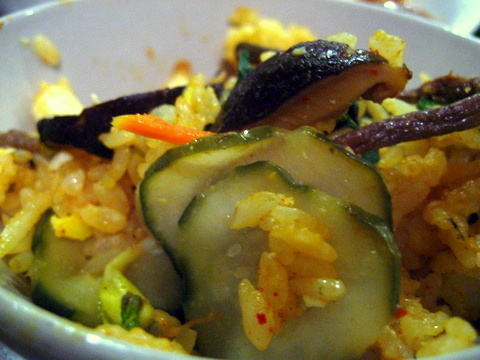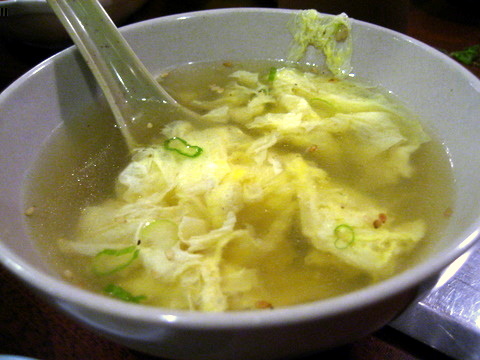 USDA Prime Cap Rib Eye
We originally ordered the Kobe ribeye cap, but they ran out so we went with the prime version. Very tender and flavorful, not quite to the level of Totoraku but very close.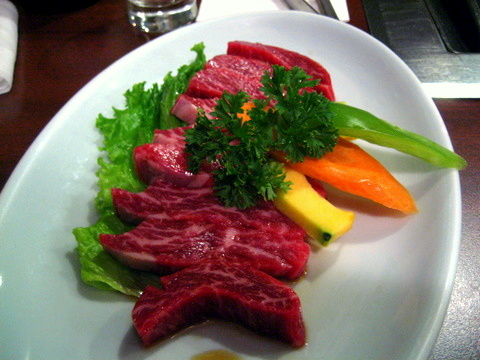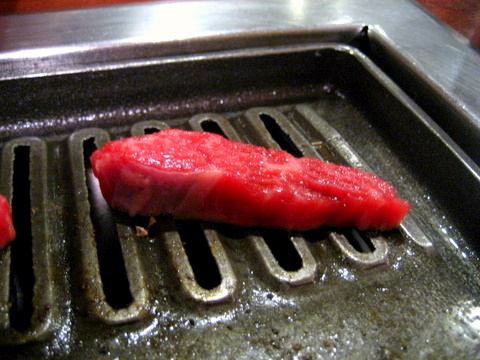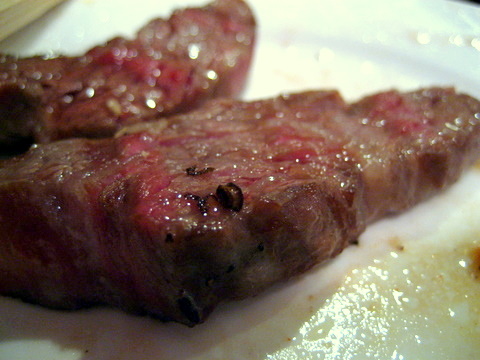 US Kobe Kalbi Marinated Overnight in our Secret Sauce
The second of our Kobe meats, this came resting in a stone pot. We were advised to cook this using low heat on the sides of the grill to allow the meat to cook more slowly. Since this was the last meat we got, I think we may have rushed the cooking. The flavor was nice, but the texture was a bit tough, I couldn't tell any difference between this and non-Kobe kalbi.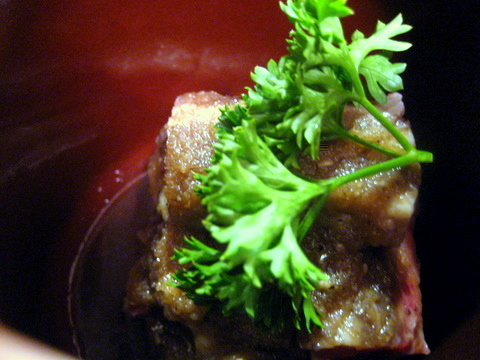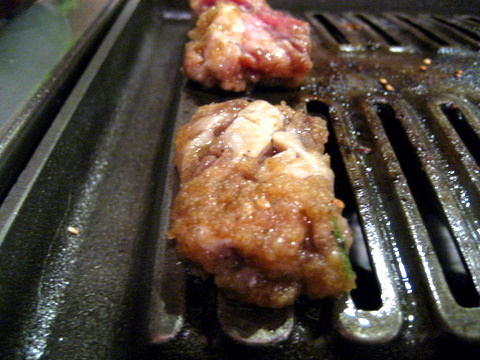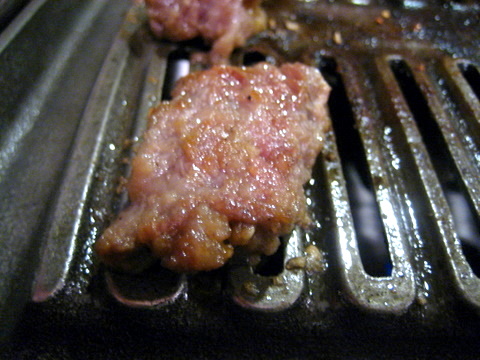 Honeydew - with Oolong Tea
We had decided earlier to go to Coldstone for dessert so we didn't order any here. The restaurant still offered us a slice of honeydew and hot tea. The hot tea was very welcome way to refresh after such a heavy meal.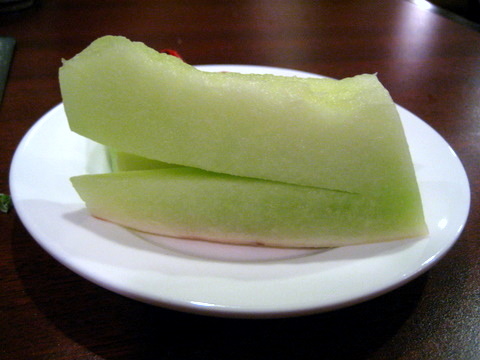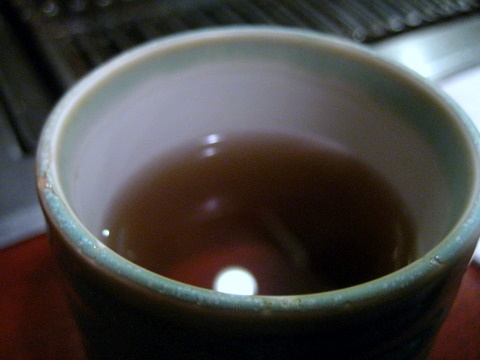 Coldstone Founder's Favorite - Sweet Cream Ice Cream, Pecans, Brownie, Fudge, Caramel
A bit simple, but it works for their founder and it works for me. I found this mixed a bit too well for my tastes. I really enjoy the textural contrasts between the ice cream, brownie and pecans but couldn't detect much this time.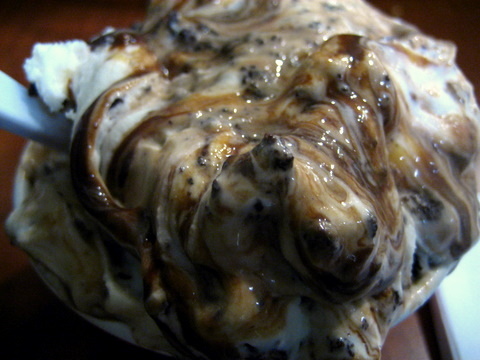 Well the beef at Totoraku really is better than Tsuruhashi. Part of this can be attributed to the charcoal grill, but part of this is due to the beef quality. Not to say Tsuruhashi is bad, the pork was lackluster but the beef was very good and at about a third of the cost it is definitely easier to justify a return visit. Next time, I'll come early so I can try the Kobe ribeye.