I was craving a Father's Office burger so I decided to make a trip to the restaurant right before class. I got there a bit early and walked around the area, the former Helms Bakery. Today the area is an eclectic mix of furniture stores, art galleries and restaurants.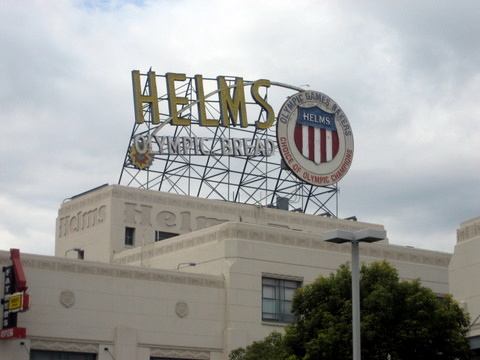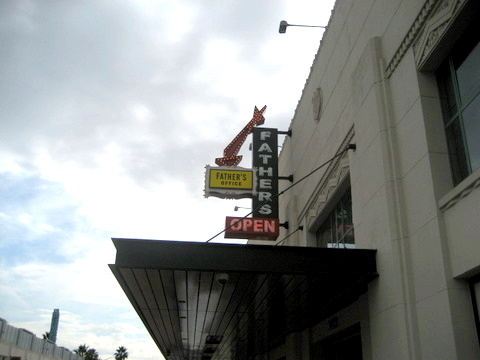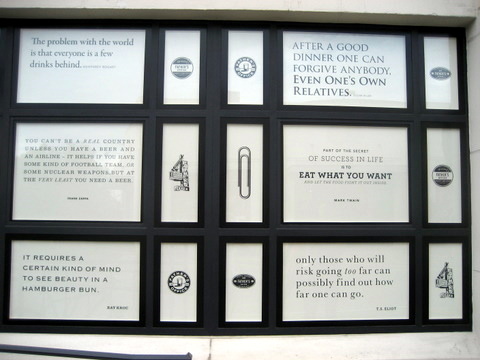 The interior is mostly polished wood, the room is fairly dark and relaxing and does kind of capture an upscale office although my dad never had an office this nice. Behind the bar are a number of exotic beers on tap.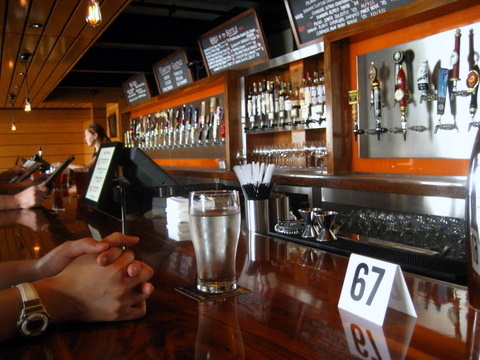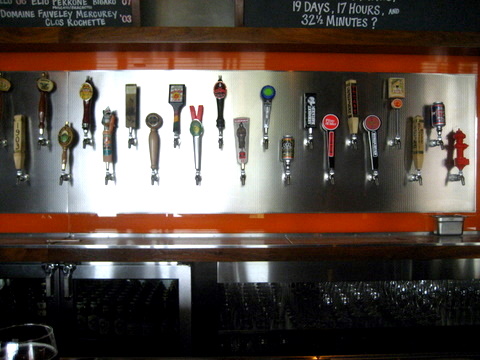 New Belgium Abbey Grand Cru - Fort Collins, Colorado
In addition to good food, Father's Office features an array of upscale beers. This time I went with a Belgian style beer, which had lots of sweet fruit, figs and bananas, as well as some toffee or caramel notes. The beer is 9.5% alcohol by volume which makes it quite strong.

Duck Prosciutto Salad - Wild Arugula, Hazlenuts, Mimolette, Fig, Pedro Ximémez Vinaigrette
Duck Prosciutto just sounds delicious, fatty duck meat cured to salty perfection. Overall the dish was just to0 sweet with the fig and PX vinaigrette. The arugula had a nice sharp bitterness that contrasted nicely against the fig but between these two flavors the duck was largely lost. The hazelnuts added a nice crunch although both the nuts and the cheese were unnecessary.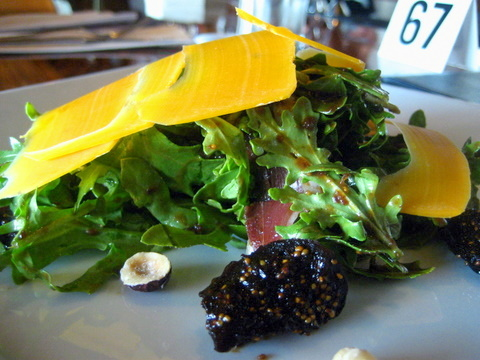 Sweet Potato Frites in a "Basket" - Roasted Garlic, Cabrales Blue Cheese Aioli
Sweet Potato Fries have been in vogue lately and so many people swear by FO's fries. Never a huge fan of sweet potato, I wasn't impressed the first time I ordered these but I thought I'd give it another shot. I just find the fries too sweet although the garlic and cheese aioli did help things somewhat.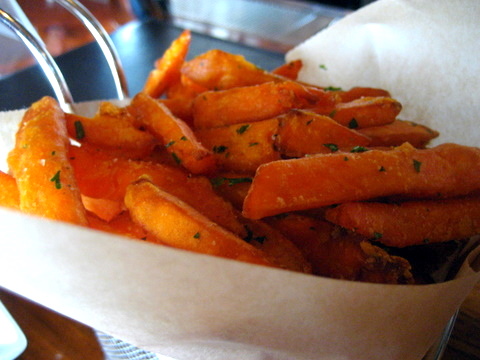 The Office Burger - Carmelized Onion, Bacon, Gruyere, Maytag Blue, Arugula
The vaunted Office Burger. Despite having plenty of flavor from all the accoutrements, the beef takes center stage. Tender and juicy, the dry aged meat has a really rich bold meatiness.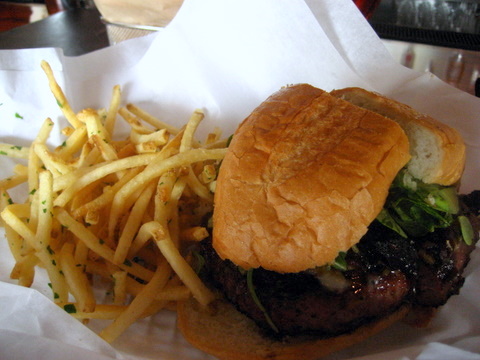 Strong beer and good food, Father's Office is everything I would want in a neighborhood bar, too bad it is 30 miles away.