8711 Santa Monica Blvd.
West Hollywood, CA 90069
(310) 358-9134

I have been curious about Jinpachi for quite some time. When I first heard about this place, people spoke highly of the fish quality. In addition, the chef's wife is a Spago trained pastry chef and handles the desserts, going so far as to offer a dessert tasting menu. The attention given to dessert is quite refreshing as most sushi restaurants tend to treat dessert as a sort of afterthought.

I only finally tried the restaurant when I was invited to an omakase dinner with Los Angeles area food bloggers courtesy of www.FoodDigger.com. The goal of the dinner was to foster a stronger sense of community among food bloggers in the area and I was honored to be invited. Big thanks to Thi, Will, and Aaron of FoodDigger.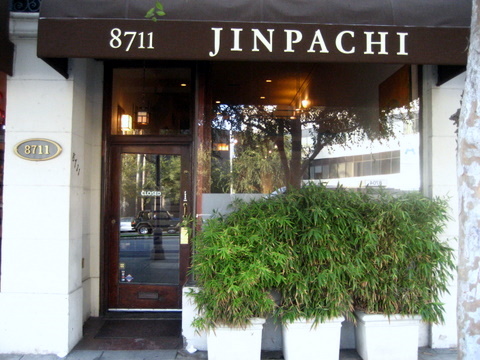 The restaurant consists of a sushi bar and a couple of tables as well as an upstairs area capable of handling a large party. There were also a couple of smaller tables upstairs. I felt a bit odd sitting upstairs, typically at a sushi restaurant I like to be able to see the chef, being upstairs somehow made me feel less welcome. I understand this is a function of our party size and not any undesirability on our part.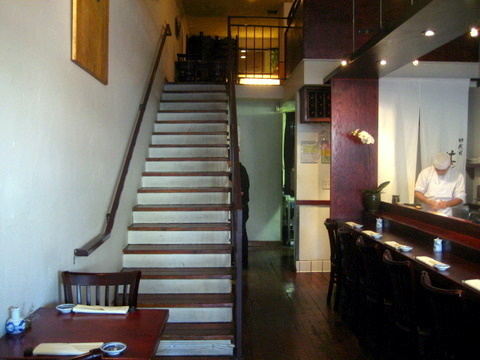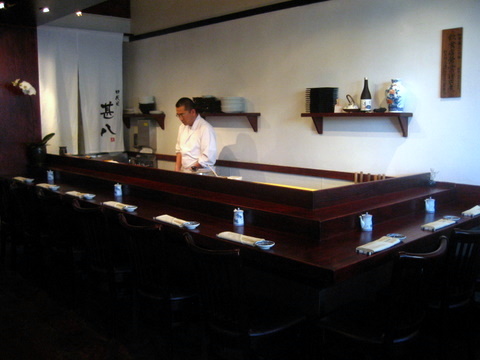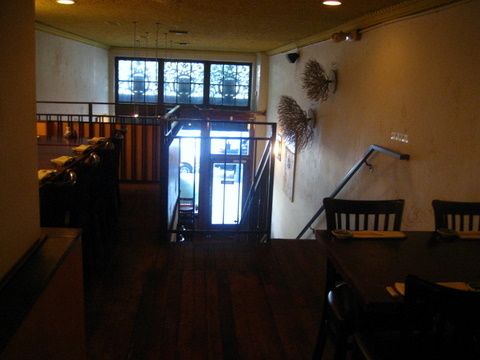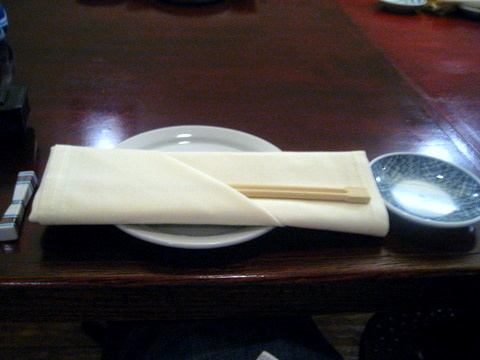 I got to the restaurant a bit early which gave me time to take some pictures and relax with a beer. I decided to try a Hitachino Nest IPA. On the bottle it says the beer is aged in cedar. When poured, the beer has an amber-orange color and I detected some fruity floral notes as well as some bitter woodiness. From there we went onto Juyondai sake, more expressive than Kubota Manjyu, this sake is quite sweet and is a bit rougher around the edges but still goes down extremely smooth, definitely one of the better sakes I have tasted. We finished up with a big bottle of Tsukiyo which I thought was a little less focused than the Juyondai, a bit more rice on the palate and a bit harsher going down. It would have been a solid sake had I drank it first.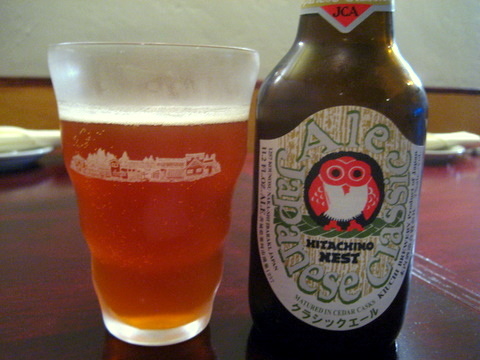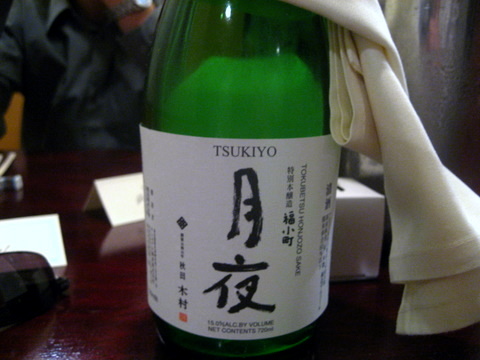 We ordered some appetizers to start things off, mostly finger foods to go along with some sake. This was a nice way to ease into dinner and gave people a chance to talk before we got down to the real business of stuffing our faces.

Spicy Tuna with Crispy Rice - jalapeno and sweet soy sauce
I must admit I was a bit wary of this course. The tuna was unspectacular but solid and contrasted nicely with the texture of the crispy rice.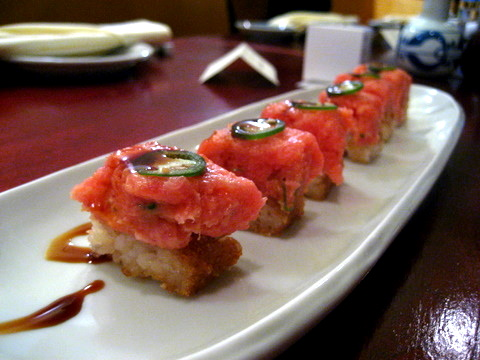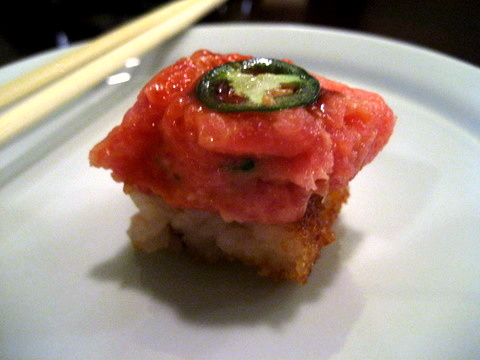 Shishito Peppers - deep fried shishito pepper, sake soy sauce
These peppers came deep fried with a bit of soy and topped with smoky bonito shavings. The peppers themselves are thin skinned and have a mild sweetness and the occasional flash of heat from some of them.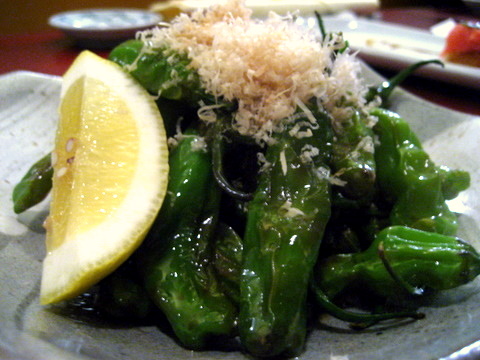 Edamame
The ubiquitous stereotypical appetizer at a Japanese restaurant, these came out moist and lightly salted, not bad for edamame.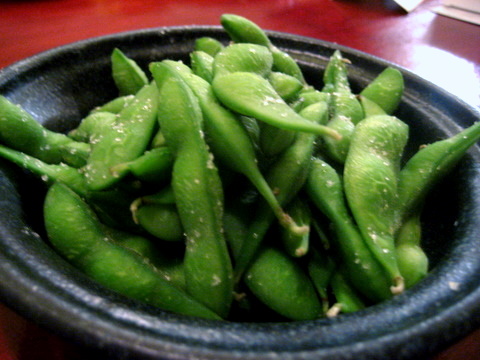 Tai and Sake Sashimi - Red Snapper with Yuzu Kocho and Salmon with Wasabi
Finally the real food. We were given a plate of sashimi to start. The Tai was firm and light and the Yuzu Kocho gave a tart peppery flavor that feels appropriate for the fish, sadly there was plenty of tendon in both pieces marring the uniformity of the texture. The salmon was subtly rich good flavor but a bit too soft for my liking.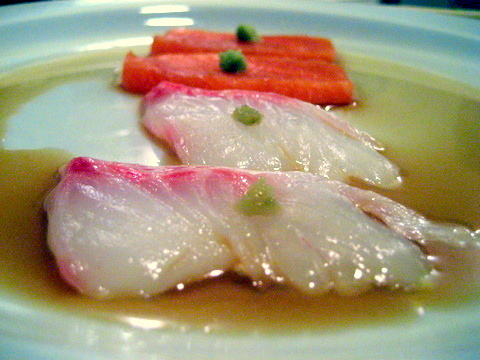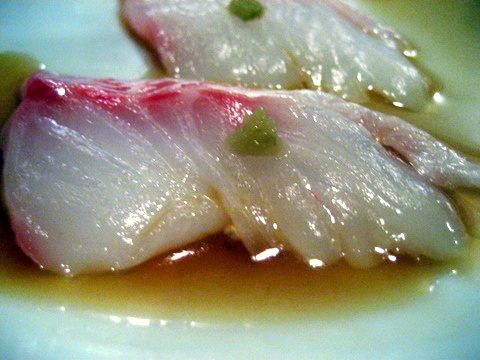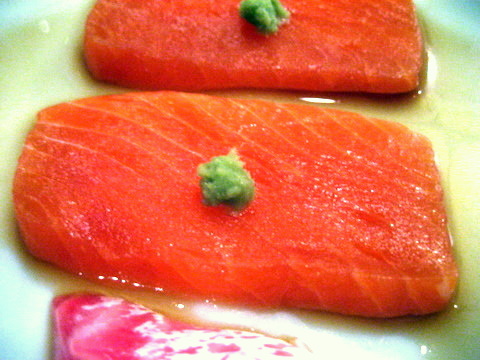 Grilled Black Cod - shishito pepper, hoisin and white miso sauce
Black cod tends to be quite fatty and the grilling chars the outside giving it a nice flavor as well as melting the fat. The resulting fish tends to be a bit charred and crispy on the outside and flaky and moist inside. The fish looked like it had been glazed with a miso sauce and had plenty of flavor, the dipping sauces presented a nice aesthetic but were totally unnecessary.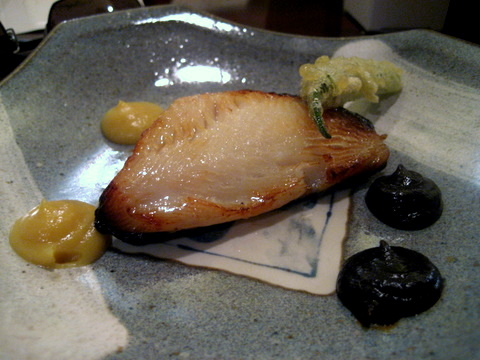 Maguro - Bluefin Tuna
Fairly clean and soft, good but nothing to write home about.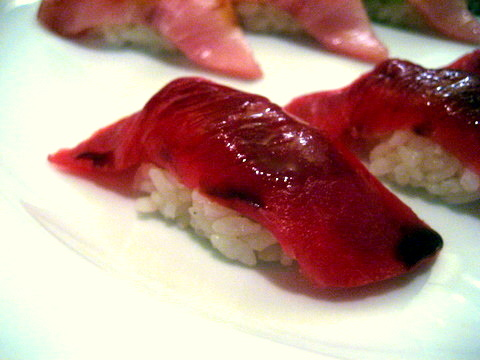 Toro - Fatty Tuna
It might be a bit uneven, but I tend to judge a sushi restaurant heavily based on the quality of it's toro. This was a bit leaner than some of the toros I have had but the lack of tendon and gristle made up for a lot.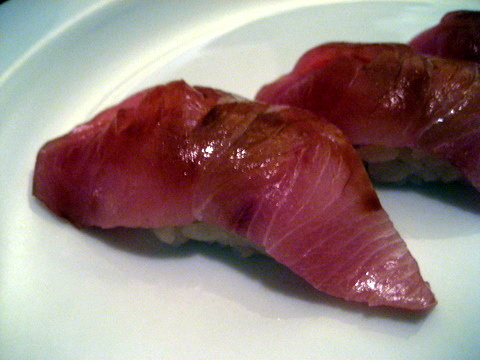 Shiro Maguro - Albacore
One of my favorite fishes of late, the soft oily albacore contrasts with the acidity of the ponzu and the freshness of the scallion.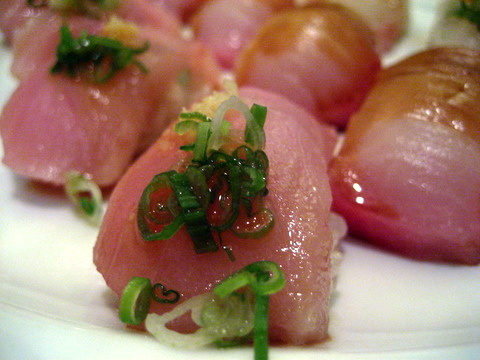 Hamachi - Yellowtail
Definitely the weakest of the three white fish nigiri pieces. The yellowtail was good but lacked any distinguishing characteristics.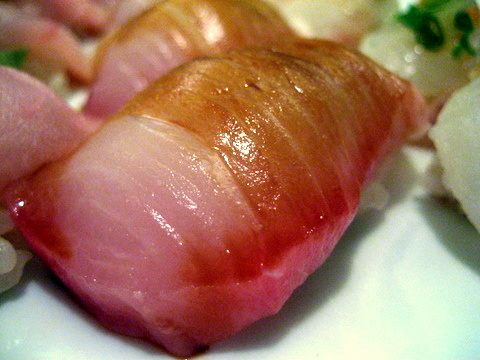 Hirame - Halibut
Halibut used to be one of my favorites, but has fallen out of favor of late still I enjoyed this piece with its firm, slightly chewy texture.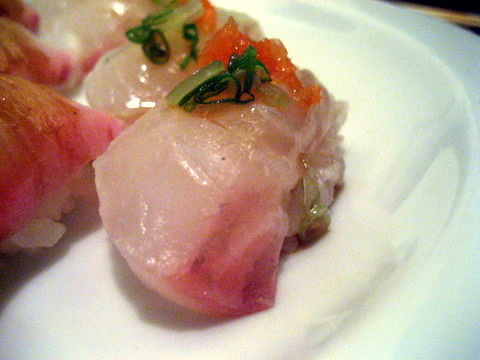 Shrimp Tempura Cut Roll
The shrimp tempura roll definitely exceeded my expectations. A warm nicely fried shrimp tempura with some slightly pickled cucumber and creamy mayo. The tanginess of the cucumber really added an extra dimension to the flavor of the roll.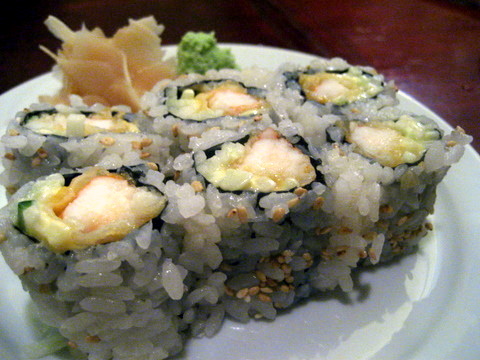 Uni - Sea Urchin
Probably the one piece of sushi I am as often disappointed with as not, Uni along with Toro tends to be one of the barometers I use to judge the quality of a sushi restaurant. Uni has to be served fresh and this was a great example of that, a uniformly smooth and creamy texture along with a briny sweetness. Wonderful!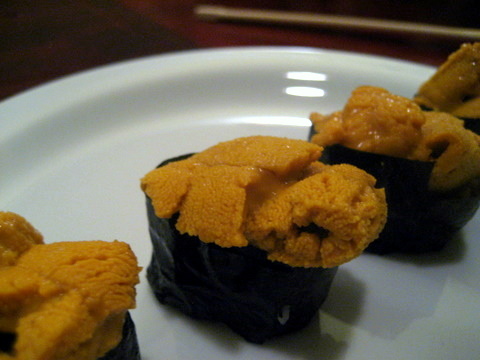 Blue Crab Cut Roll
I actually mistook this for a California Roll at first but tasting it the difference is clear. True blue crab meat is so much sweeter and more complex than imitation. This was the first time I had true blue crab in a cut roll, typically it comes in hand roll form which we would have later.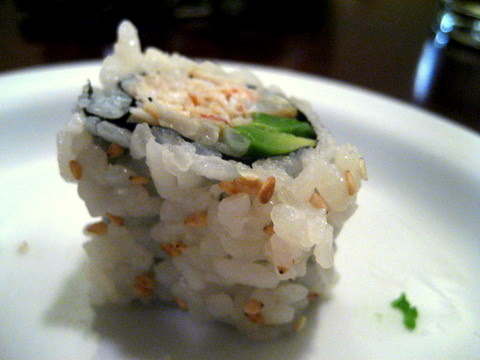 Kohada - Gizzard Shad
Prototypical Kohada, kind of fishy and dry. This fish can be a bit tough and I think a bit of scoring would have helped tenderize the meat. This one definitely takes some getting used to.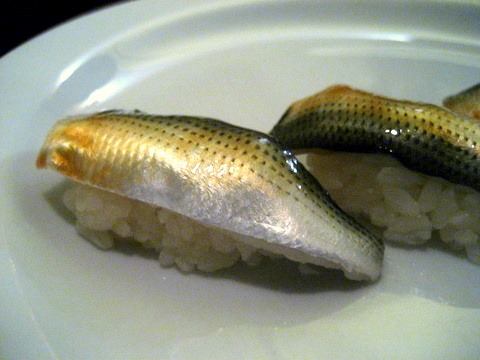 Blue Crab Hand Roll
Because nobody was satisfied with the small tastes we had of the blue crab at Jinpachi, we each ended up ordering a blue crab hand roll to supplement our meals.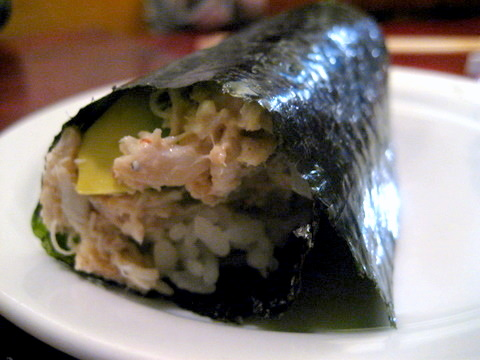 Sake - Salmon
This is one of the few times I have had salmon nigiri unadorned with either bonito shavings or preserved kelp. It was quite nice to get back to basics and focus solely on the fish. This salmon had the freshness and flavor to handle center stage unaided, but as with the sashimi was a bit too soft for my tastes.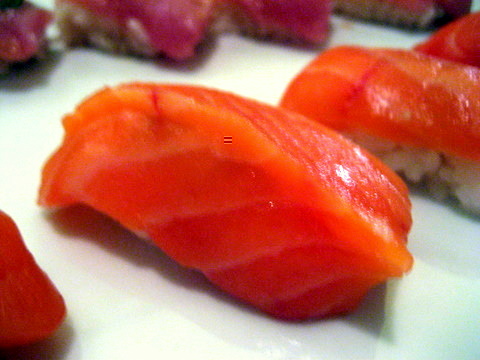 Shiro Maguro - Albacore
We were told this was albacore although the color was drastically different from what we had before. Either way this was soft flavorful and delicious.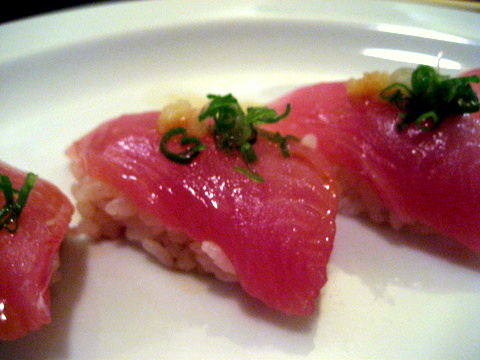 Mochi Ice Cream - Vanilla, Green Tea, Chocolate
Part of the appeal of Jinpachi is the desserts match the quality of the rest of the meal. Sadly we learned this is no longer the case as Fujita-san's wife no longer does desserts here. Instead we were given a plate of mochi ice cream halves. While they tasted fine, they were the same mochi ice cream I could pick up at the super market. In a city with plenty of great sushi restaurants, Jinpachi's desserts truly set the place apart and it is too bad that is no longer the case.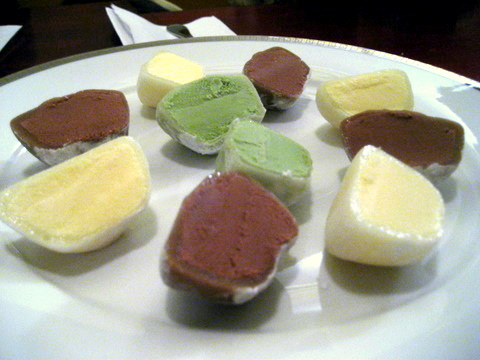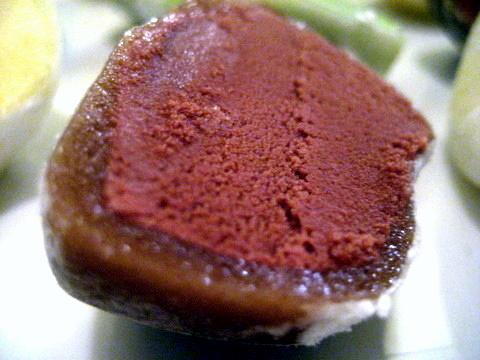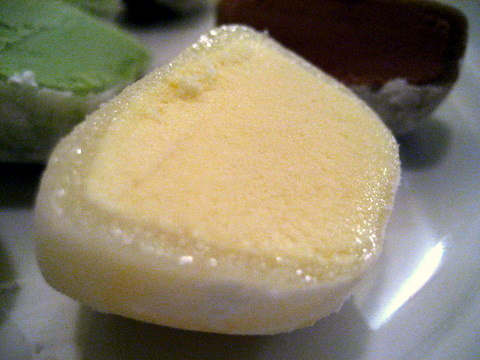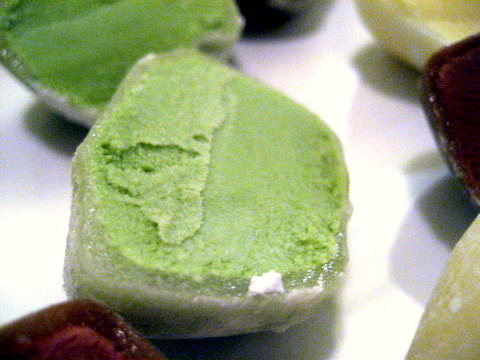 Paulette Macarons - Madagascar Vanilla, Violet Cassis, Caramel Pecan, Caribbean Chocolate
These were easily the best macarons I have ever had. Typically macarons come as petits fours to end the meal, they are always an afterthought, one small pastry among many others. This is the first time I have had gourmet macarons and what a difference it makes. The cookies are perfectly moist and chewy and the ganache is laden with flavor. The use of more complex and adventurous flavors pays off. Of the 3 I tasted, I distinctly remember the Violet Cassis, a wonderful blend of sweet and tangy with some fruit and floral aromas.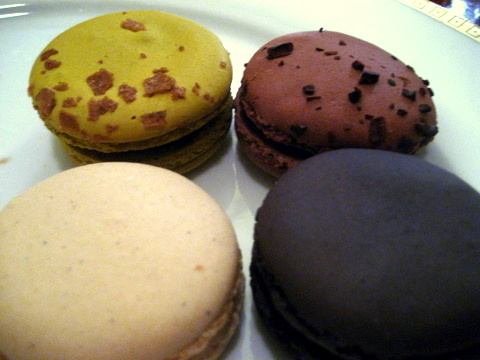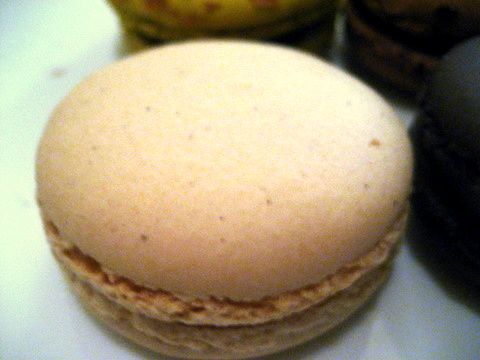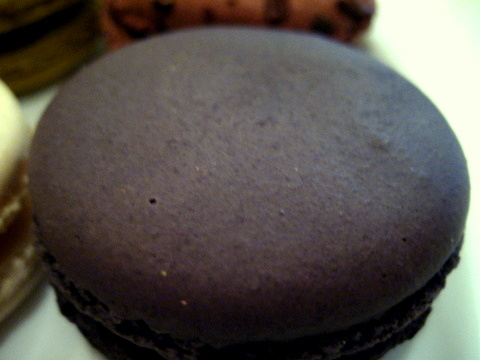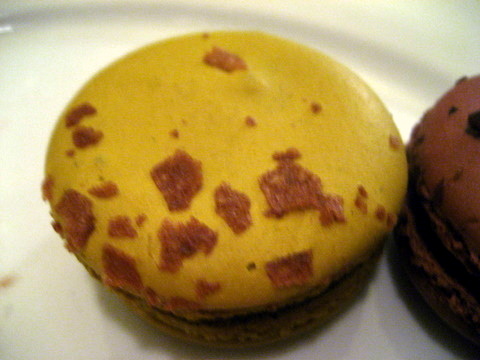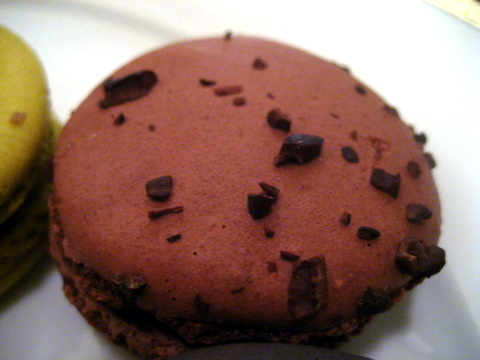 I ended up being pleased with Jinpachi, the food is quite good although perhaps not quite at the highest level of LA sushi. Although my biggest complaint is that there is nothing distinctive about the food, no single course do I clearly associate with Jinpachi (well maybe the Juyondai Sake). The return of the dessert tasting would be a huge impetus to return to the restaurant as I feel I only got part of the Jinpachi experience. In addition. if I do return I will make a point to sit at the bar as I felt our experience was somewhat diminished by our chosen table.