2075 Newport Blvd
Costa Mesa, CA 92627
(949) 722-8736

Sushi 101. My first visit was when I was still a lowly undergrad interning at a local startup. This is where I was first introduced to sushi that didn't come in a plastic container and my restaurant of choice for introducing people to sushi. It had been some time since my last visit and I wondered what sensations the food would inspire today. After trying the top sushi restaurants in LA could Sushi Wave still excite?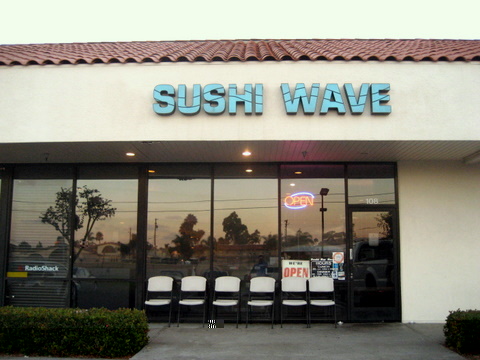 Interestingly my friend and I decided to forgo seats at the bar in favor of our old table. I don't think I have ever sit at the bar in over 15 trips to the restaurant. We did have one first this night though, ordering omakase. The staff seemed at a loss when we asked to spend around $100 per person. Given the surprise shown by the staff, ordering omakase may not have been the best idea. I was hoping for a blend of cooked and raw dishes that displayed the breadth of the chef's skill but, the omakase consisted solely of plates of nigiri tied together by common themes.

My friend and I ordered a bottle of Hakkaisan Junmai Ginjo, it's no Kubota but it was clean and enjoyable. We also split a bottle of Japanese beer, imported from Canada of course.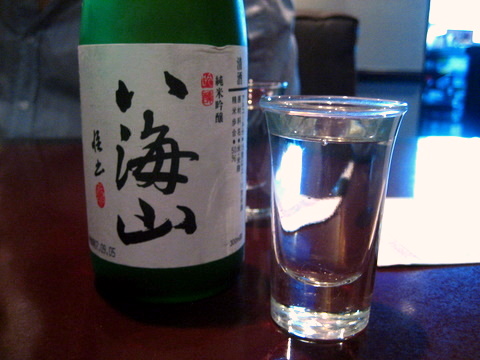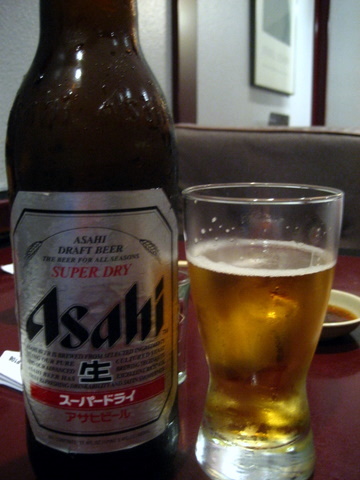 Our waitress also brought out a small bowl of edamame. Lightly boiled and salted, they were a nice snack while we waited for our fish. We were also provided plenty of imitation wasabi and the standard orange colored ginger.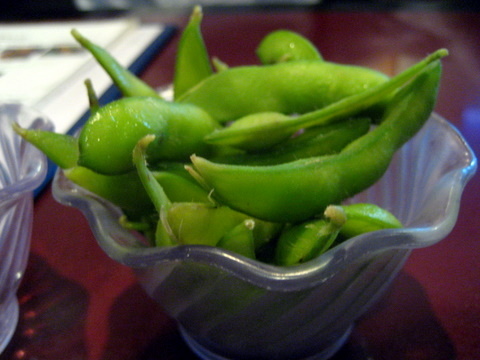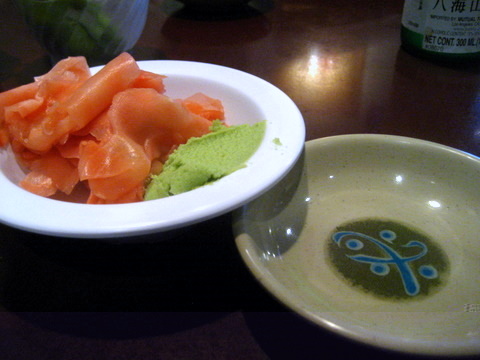 The first plate was a mix of tuna and yellowtail.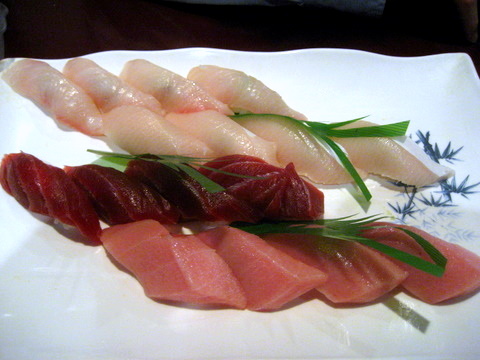 Toro - Fatty Tuna
Likely my favorite fish, this was a mediocre piece, nice oiliness but plenty of gristle and tendon to chew through.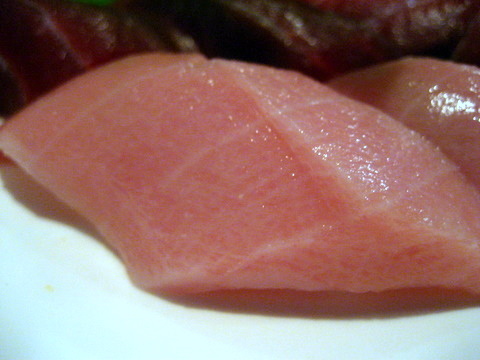 Maguro - Tuna
A nice deep red tuna, the tuna was better than I remember.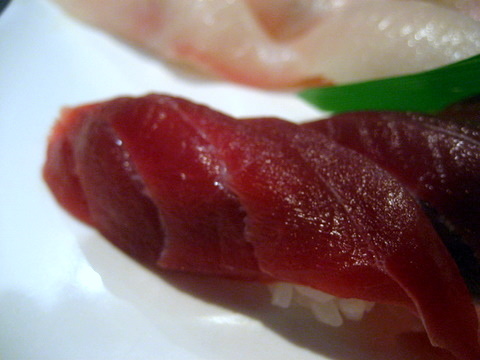 Hamachi Toro - Yellowtail Belly
A new item at Sushi Wave, the belly was slightly fattier and softer than standard yellowtail.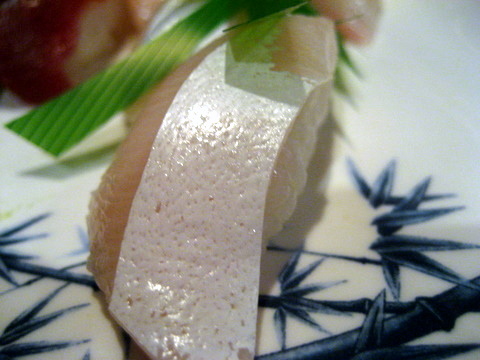 Hamachi - Yellowtail
At one time the yardstick of sushi for me. This was a fairly forgettable presentation, nothing wrong just nothing noteworthy.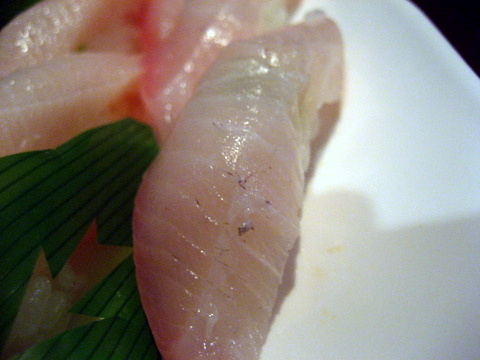 The second plate consisted of whitefish and shellfish.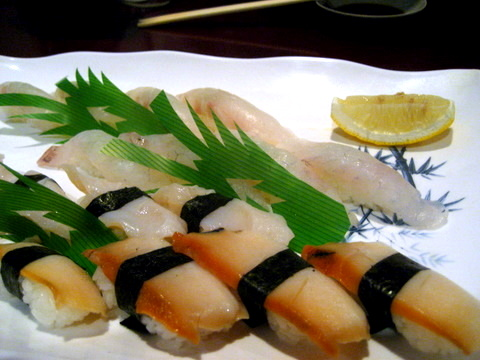 Awabi - Abalone
I may have chipped a tooth trying to chew through this. Of course I exaggerate, but this was terribly hard and difficult to eat.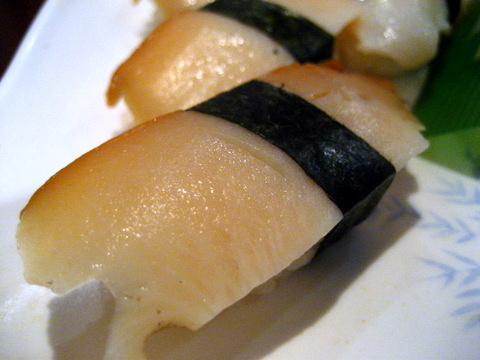 Mirugai - Geoduck
Probably the standout of the plate, with its aroma of sweet brine and snappy chew.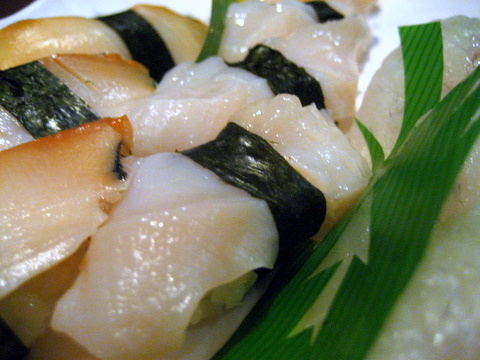 Hirame - Halibut
The halibut had a decently good texture and clean flavor that went very well with the ponzu sauce that was provided.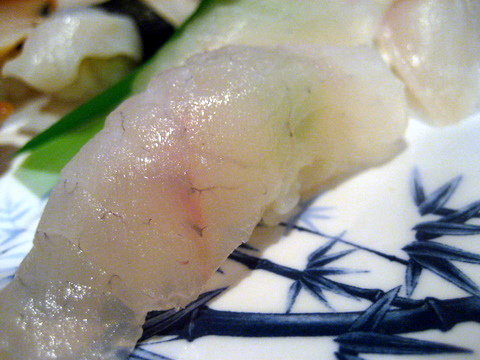 Tai - Red Snapper
Snapper seems like such a hit or miss fish. Sometimes it has a really distinctive texture and other times its a bit flabby with not much bite to it. Unfortunately this was an instance of the latter.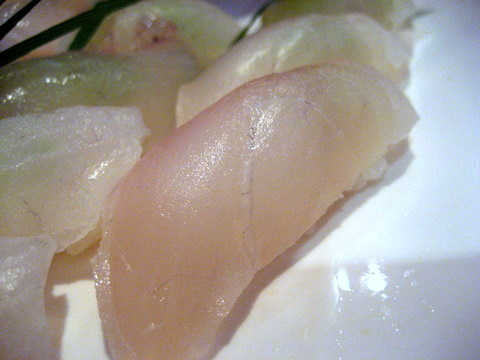 Unagi - Freshwater Eel
I fell in love with this the first time I had it and most people I introduce it to have enjoyed it as well, I just tend not to tell them what it is until after they eat it. This was as good as I remember sweet, soft, and oily.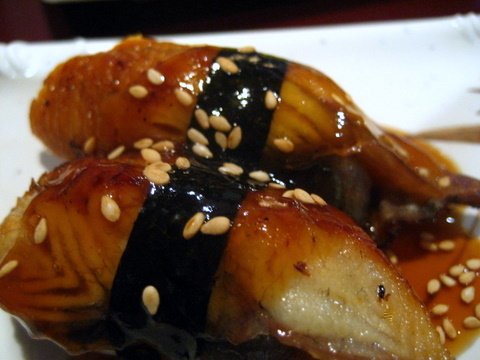 Tamago - Egg
A traditional close to a sushi meal, this marked the end of the omakase. I thought this was fairly good a bit dense but well-balanced with regard to the sweetness.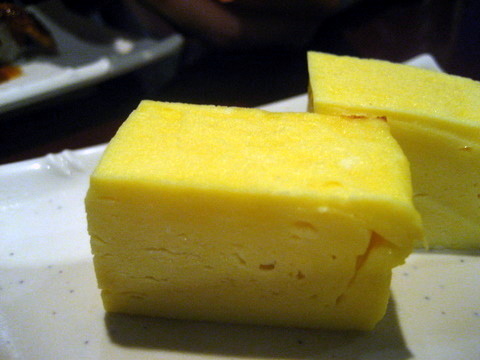 Crunchy Roll
I generally avoid sushi rolls but I make an exception for Sushi Wave's crunchy roll, basically a California roll topped with tempura batter and a sweet sauce. I ordered this every time I've eaten here and often use it to ease new sushi eaters in. Sadly this time the roll wasn't as good as I remember it. The key difference was the texture of the tempura crumbs, they have gotten much harder throwing off the whole dynamic of the dish.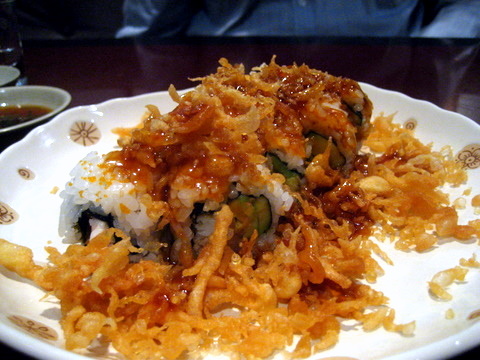 Saba - Japanese Mackerel
A very oily and dry fish, pretty typical mackerel, perhaps a bit too fishy.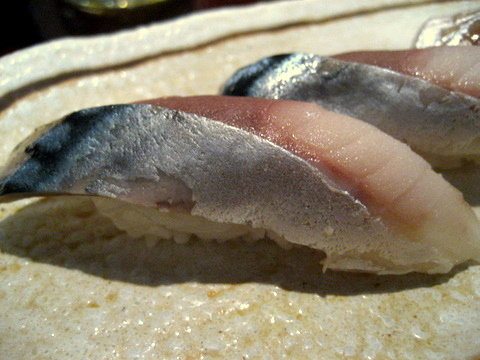 Sawara - Spanish Mackerel
Much milder and better than the previous fish. Quite good although the texture could have been firmer.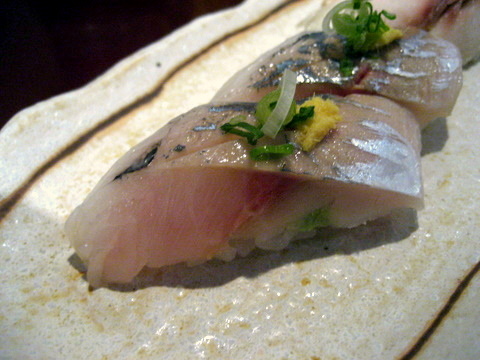 Sake - Salmon
The salmon has always been one of the standouts at Sushi Wave and it has only gotten better with the addition of bonito flakes.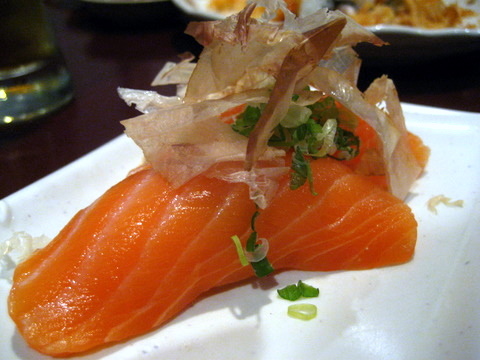 Amaebi - Sweet Shrimp
Another staple of my sushi diet cultivated at Sushi Wave. I remember being a bit intimidated by the sweet shrimp, as far as I knew sushi was raw fish only. When the heads came out, I damn near refused to eat it, but I am glad I did. The shrimp was quite good with a gooey crunch that yielded a mild creaminess, nothing adventurous, just classic sweet shrimp.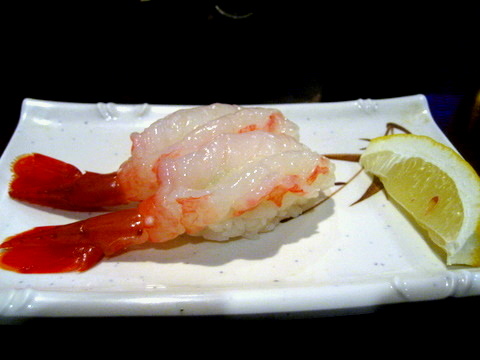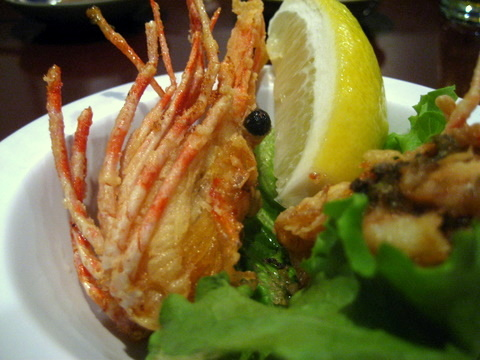 As one would expect, the food cannot compare to the likes of Urasawa or Go's Mart, but is still good especially considering the price. Sushi Wave was one of my first steps on the epicurean journey and for that it will always have a place in my heart although probably not on my dining list unless I have some sushi neophytes in tow.