1104 Wilshire Blvd.
Santa Monica CA 90401
310-395-0881

My first experience at Melissé was easily in the top 5 dining experiences of my life. Having been dazzled once by the carte blanche menu my girlfriend and I decided to return and try some of the a la carte dishes that caught our eye the first time around.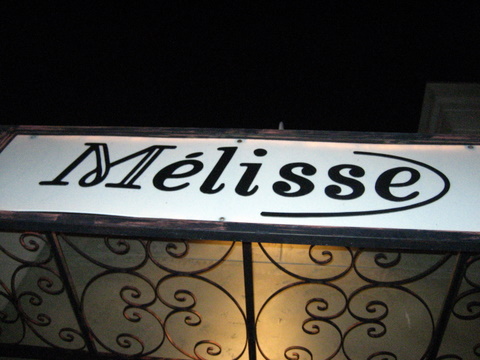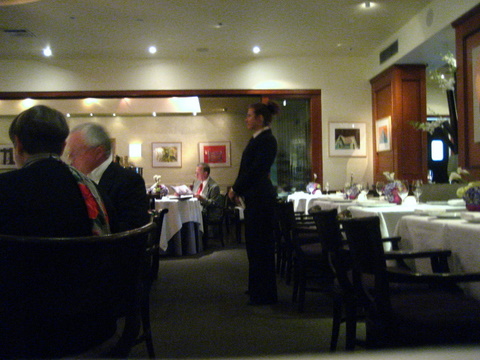 Grape - Goat Cheese, Pistachio Crumbs
A variation on the morsel served during my previous visit. Last time it was a miniature heirloom tomato rather than a grape. Thinking back I am not sure which I preferred. The tomato fit better thematically with the cheese and pistachio but the grape gives a really nice sweet contrast.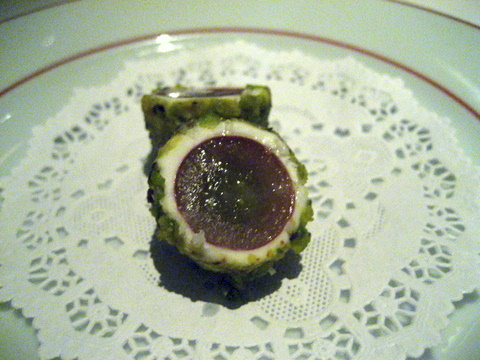 Pickled Trout
I can't recall what exactly went into this dish but it was fairly forgettable.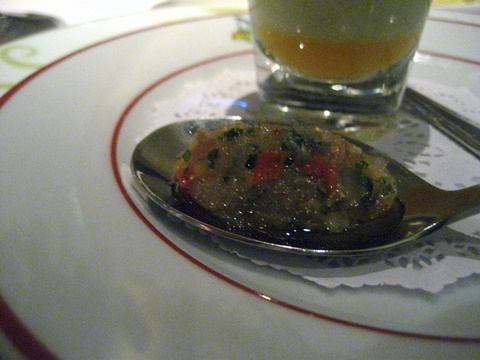 Fennel Flan - Orange Gelee, Cashew Foam
One of my favorite courses during my last visit and it hasnt changed much. The fennel had a delicate yet aromatic taste similar to anise or licorice. Coupled with the creaminess of the flan this made for an incredible little dish. The gelee and foam were both very strong in their own right, but if I had my way it would be all flan.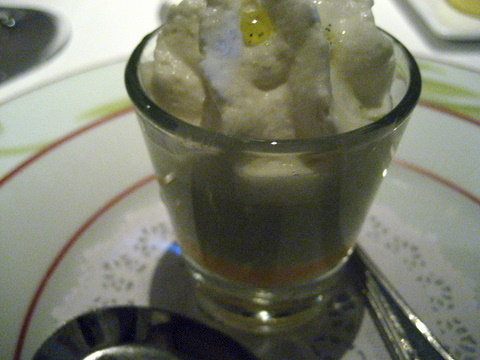 Duo of Foie Gras - Twice Cooked and Terrine, Lemon-Date Confiture, Apple Pate a Fruit, Toasted Brioche
Having hooked my girlfriend onto the cruel cruel dish known as foie gras, she now insists on trying it wherever it is served. Last time Melisse served a wonderful trio of foie gras with their carte blanche. I thought the quality of the foie was excellent but the flavors didn't live up to our previous experience. I think the fruits paired with it weren't nearly as appropriate this time around.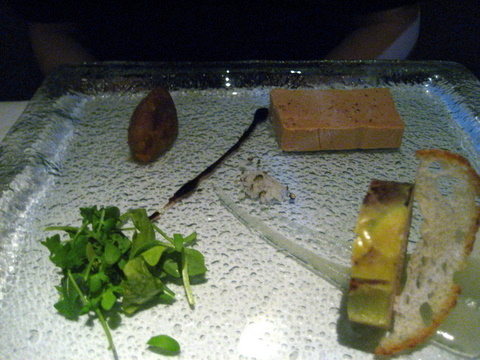 Alverta President White Sturgeon Caviar - Traditional Condiments, Potato Blinis
Probably the biggest disappointment of the night. This was my first experience having caviar served with the traditional condiments. As you can see the condiments include creme fraiche, chives, lemon zest, and onions. I've always appreciated caviar for the nutty salty flavor it can impart on a dish, typically fish or some other sort of seafood. Having caviar by itself I was less impressed. I have come to the decision I prefer caviar as an ingredient in a dish rather than a course on its own. Something else that soured the experience, I asked the waiter if they served Beluga and the waiter said they did but I discovered they served me Alverta white sturgeon caviar. I am sure that it was an honest mistake, but I still felt a bit cheated.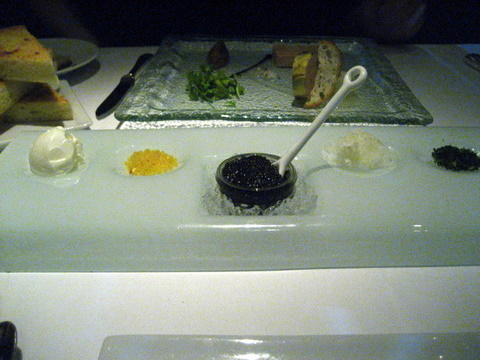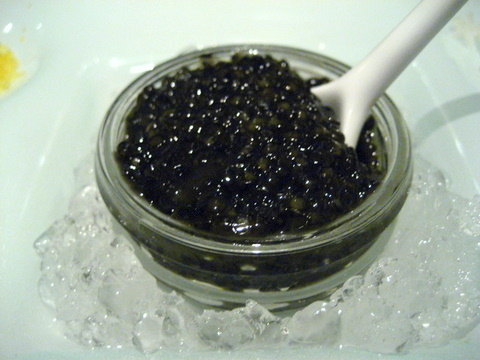 Herb and Burrata Ravioli - Winter Root Vegetables, Arbequina Olive Oil Jus
This may be the first time I consciously ordered a vegetarian dish at a fine dining restaurant. After watching an interview about L'Aperge in France (which serves a $500 vegetarian lunch), I thought I'd try something different. I am sorry to say I wasn't impressed. Nothing really stood out, the herbs were muted, I couldn't really detect the creamy texture of the cheese, the vegetables and sauce combined in this sickly sweet combination. The staff at L'Aperge claim you can do so much more with vegetables in terms of texture and flavor, but maybe I haven't reached that level yet. In the meantime I am happy with my red meat.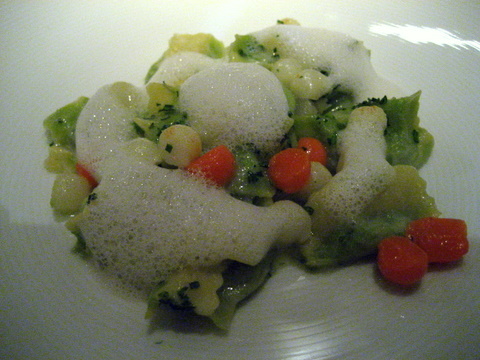 Truffle Risotto - Carnaroli Rice, Marscapone, Shafed Black Truffles
Last time we were here this was on the menu with white truffles. Last time we were here my girlfriend is a risotto fanatic, graciously let me order the carte blanche menu so I thought it only fair to get the risotto this time. I don't think either of us was too impressed. Carnaroli rice is considered the best of the risotto grains, but we prefer the more common arborio rice which is softer and creamier.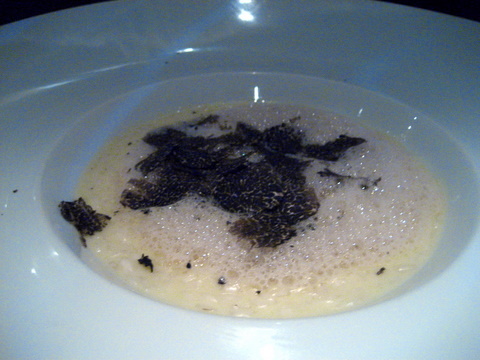 Trio of Prime Beef "A La Moutarde" - Potato-Celery Galette, Melting Celery, Bearnaise Sauce
A very good if somewhat staid affair given the adventurous courses we had last time. We were served three styles of beef, I believe there was New York steak, filet mignon, and slow cooked beef ribs. The New York and filet were excellent cuts of beef tender and flavorful. The ribs were soft, but slathered in a thick sauce that robbed them of any natural flavors. The dish was good but it just didn't have any of the flair I got with the tasting menu.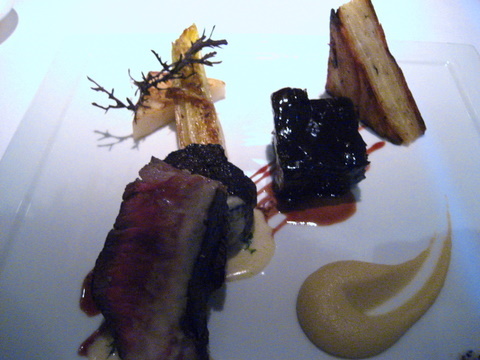 Frozen Passion Fruit Parfait - Pistachio, Coconut, Lemongrass Broth
I think I will just stick with the review I posted of this dish last time. "Oh wow think Thai food but dessert. The lemongrass broth and coconut really make me think Thai curry. My girlfriend really enjoyed this dessert which is a high compliment because she is extremely discerning when it comes to desserts."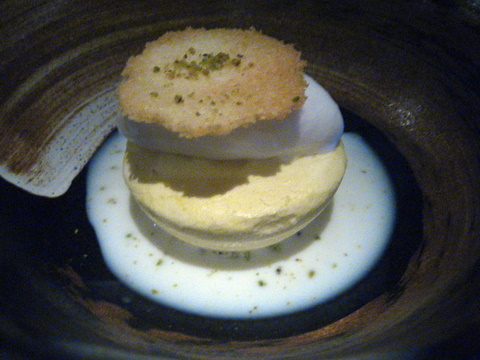 Petit Fours
The same exact cookies we got last time. Since I pretty much ate all the mignardises last time I let my girlfriend have the lions share.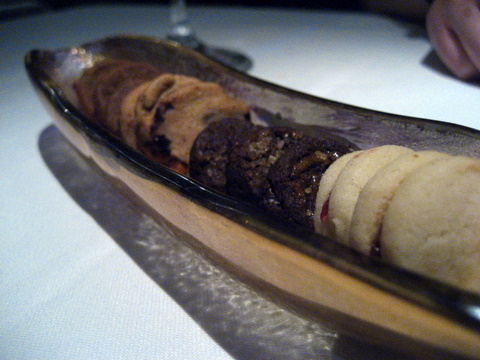 My setiments are simiar to what I posted in my review of Nobu Malibu it's almost like there are two restaurants one for the carte blanche and one for the regular menu. Across the board this experience was weaker than my first trip. If I return, it will have to be for the carte blanche menu. I spent nearly as much this time, with just the risotto and caviar costing $280. I wonder if Chef Citrin holds back his regular menu to make it "safer." I could easily imagine someone such as him approaching the carte blanche as a chance to showcase his art and thus receive his highest effort.

The one redeeming feature of this trip was the chance to meet Chef Citrin. He came by and talked with us for a few minutes. Last time I was here I asked for a menu as I left and was denied. After speaking to the hostess, I was given an out of date copy she tore out of the cardboard folder, claiming they needed to reuse it. This time I received a menu signed by the chef with two stars, the same ranking the restaurant received from Michelin.