3835 Cross Creek Road, Suite 18A
Malibu, CA 90265
310-317-9140

This is my third visit to Nobu Malibu. I find it surprising that I have never written about this place before, but after one mediocre experience and one stellar experience I hope this trip will be the tie breaker. The first time I came I was in a big group with some people ordering omakase and some going a la carte. My second trip I went with my girlfriend and we went omakase. Figuring we knew what to order, we just ordered our favorite dishes off the omakase which we thought might be a nice way to get the good dishes from the omakase without ordering the weaker ones.

Ankimo with Caviar
One of the standouts of our last trip here, this time it was just okay. The ankimo wasn't as smooth and creamy as before, I understand you can't always get the best quality but I was still sorely disappointed.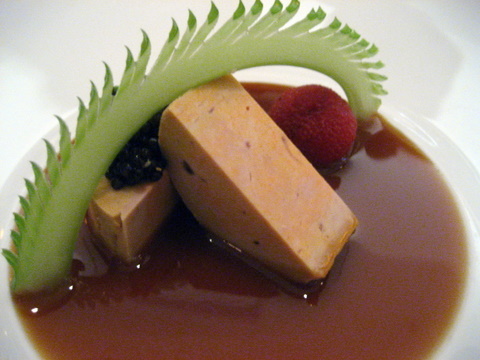 Grilled Toro
There was a specific name for this but basically it was grilled toro in a lettuce wrap. I don't believe I have had their toro here but if this is any indication I wasn't missing much. The fish tended toward the leaner side and there was a bit more tendon than I like. Add to that a thin watery sauce and flavorless accompaniments and you end up with this bland forgettable dish.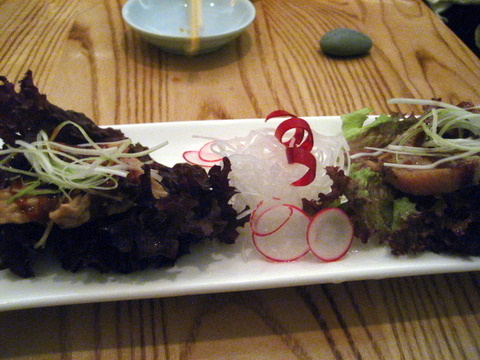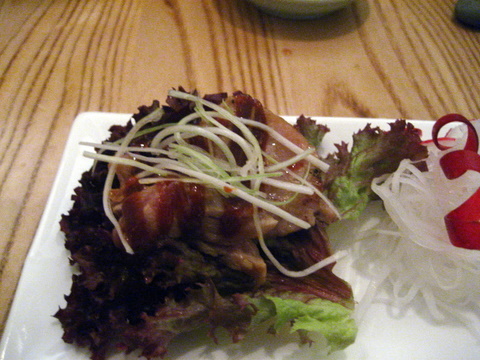 Squid Pasta with Light Garlic Sauce
This reminded me of a dish I had in Pittsburg at a restaurant opened by one of Nobu's former students. I felt in this instance the student surpassed the master. The squid was just slightly overdone and the sauce a bit too heavy. The dish still tasted alright but the balance of the flavor was a bit off.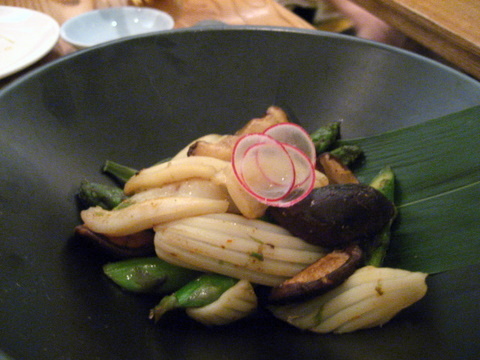 Chilean Sea Bass Misoyaki
Chilean sea bass prepared correctly is one of my favorite cooked fishes, super fatty and soft the flakes fairly dissolve on the tongue. This was a fairly good course, better than the cooked fish dish that we had with the omakase.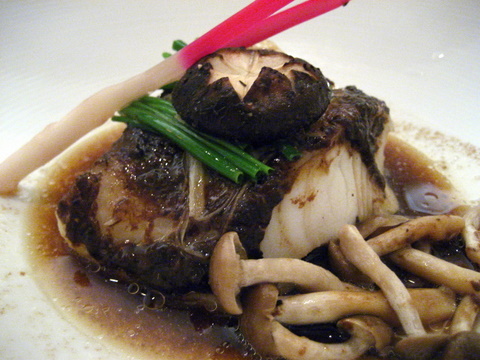 Sweet Shrimp Phyllo
I guess this must be a signature, it is always included with the omakase. I have never been a big fan, preferring to eat my sweet shrimp raw. Something about the texture really gets to me once the shrimp is cooked. But its one of my girlfriend's favorite courses so how could I resist getting it for her.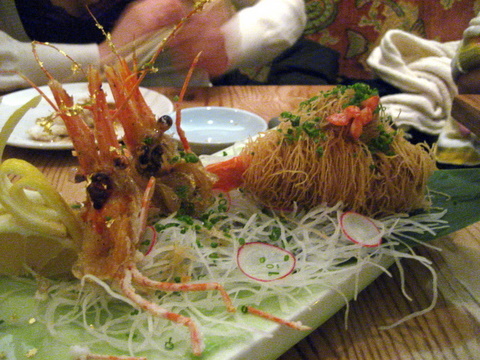 Salmon New Style Sashimi
Another Nobu signature, new style sashimi. I have been a fan of this style of cooking ever since I first tried the halibut carpaccio at Abe (yet another of Nobu's old pupils). This was decent the fish was very fresh, but there was too much sauce which overwhelmed the natural flavors of the fish.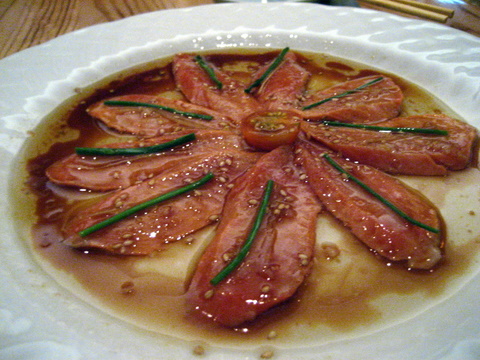 King Salmon nigiri
I've been seeing King Salmon more and more at sushi places. Each time the chefs proudly proclaim it is wild as opposed to farm raised, makes you wonder about the regular salmon. At any rate this fish had a deeper orange color than regular salmon and lacked the bands of lighter color that I normally associate with salmon. I tend not to like the softer texture and milder flavor of the King salmon and this wasn't the meal that was going to change that.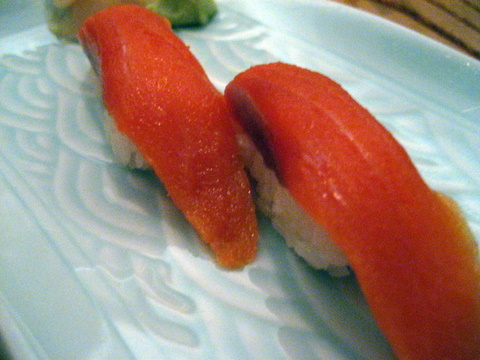 Kobe Steak with Foie Gras
Easily one of my favorites during my last visit even this dish lost some of its luster. The beef was still quite good the difference, last time the foie gras tasted much fattier and had a softer more liquid texture. Still given the mediocrity of the other dishes I still think this was my favorite.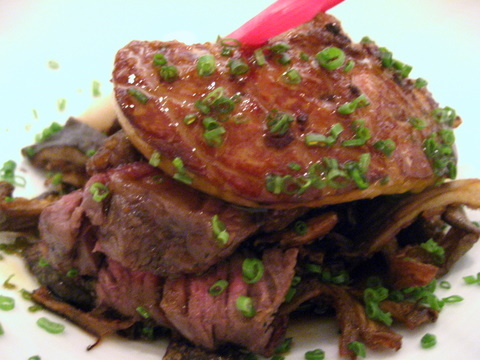 In the competition between omakase and a la carte, the winner is omakase. Something about the restaurants maybe the chefs just try harder when they know someone is ordering omakase. I have never had a bad omakase experience, and interstingly I have never had a truely good a la carte experience. If I ever make it out here again its omakase all the way.